Withings Activite Steel: fitness smarts with a touch of class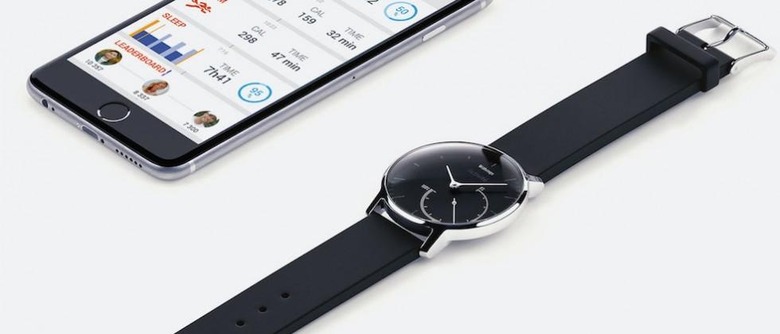 Health wearables-maker
is back with its third fitness-tracking analog watch: the Activité Steel. The French company debuted the
, releasing an impressive wearable that focused on being a premium timepiece before a bulky smartwatch. It's $450 price was a bit steep for most, so Withings followed up
for $150, replacing the luxury materials with silicone, but keeping all the tracking features. The $170 Activité Steel aims to be just right for the Goldilocks of smartwatch shoppers.
The Activité Steel doesn't go as far as the leather and sapphire glass on the original Activité, and while it still has silicone straps like the Pop, the stainless steel watch housing, along with chrome hands and buckle, offer a classy look. It also differentiates itself from the premium model by sticking with a white hand on the sub-dial, as opposed to the original orange.
In terms of its health tracking features, however, the Activité Steel differs little from Withings two previous models. The watch is capable of tracking steps, sleep patterns, and even swim laps thanks to 50-meter water-resistance. After pairing it with the Withings Health Mate app, users can choose which activity they want to be displayed via the sub-dial, which measures how close they are to their daily goal, automatically resetting at midnight.
Unlike the average smartwatch, the Activité Steel still runs on a normal watch battery, and thus offers a similarly typical battery life: up to eight months, by Withings' standards. The Activité Steel is launching today with black as the only color option, and is available to order from Withings'
.
SOURCE