With 2018 Audi S5 and A5, the "Sportback" we desire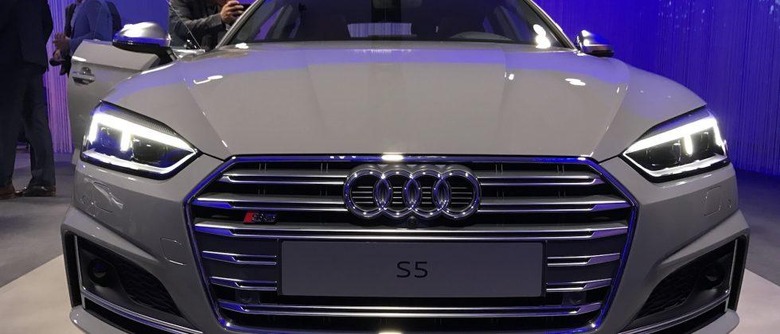 Audi has been holding out on North America, so far keeping the hatchback charms of the A5 and S5 to itself in Europe, but all that changes with the 2018 model year. Finally headed to US shores in 2017, the 2018 A5 and S5 are each sleeker versions of the A4 and S5, switching the sedan styling for a far more practical – and, to many eyes, more handsome – hatch at the rear.
You can think of the relationship between A4 and A5 much in the way that the A6 and A7 co-exist in the midsized luxury space. The even numbers are the more traditional bodies; the odd numbers give them a welcome smoothing for a more curvaceous profile.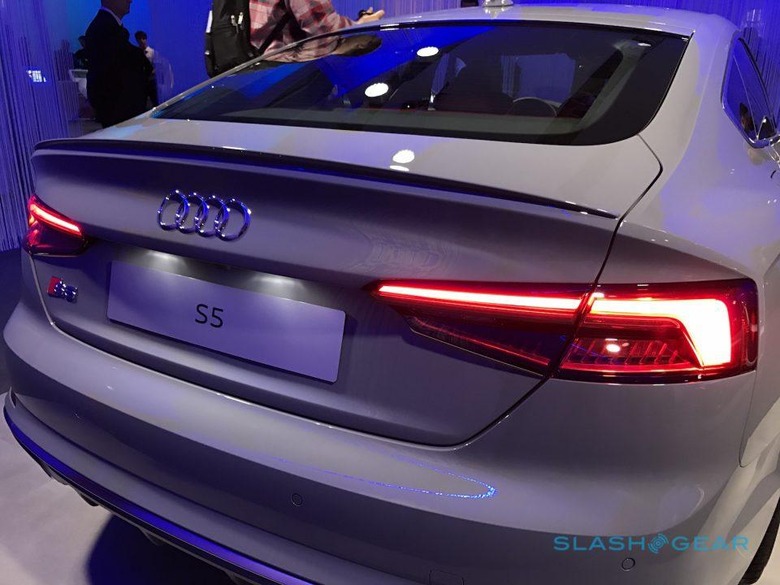 Audi doesn't actually call it a hatchback, officially at least. Instead, the A5 and S5 are "Sportback" designs.
They share the same engines as their cousins, too. The A5 Sportback has a 2.0-liter turbocharged four-cylinder, good for 252 HP and 273 lb-ft. of torque; it's paired with a seven-speed dual-clutch automatic transmission.
As for the 2018 S5 Sportback, that steps up to a 3.0-liter turbocharged V6, which kicks the power to 354 HP and 369 lb-ft. of torque. It also gets a different transmission, with an eight-speed auto that relies on a torque converter.
Quattro all-wheel drive will be standard, on US-spec A5 and S5 cars at least, but unlike the recent manual A4 quattro there won't be a manual gearbox option.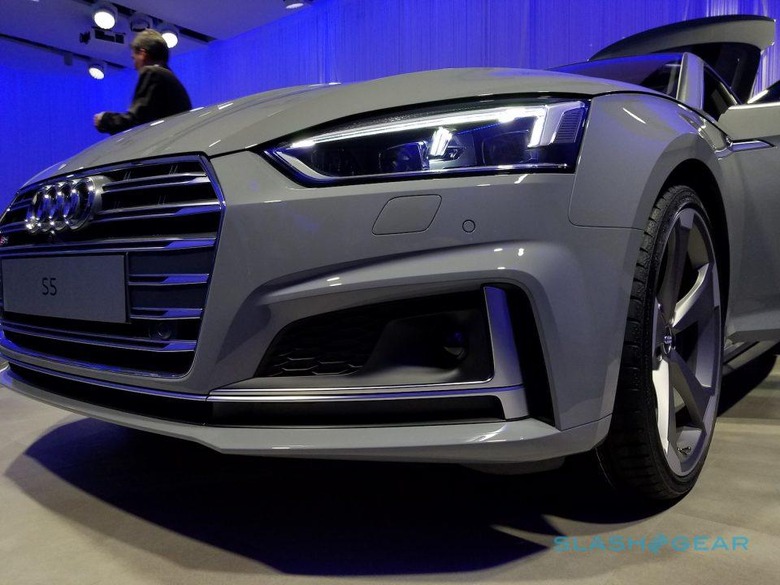 Inside, there's more of what we saw in the A4: namely Audi's Virtual Cockpit dashboard, easily placed and readily understood controls, and a high standard of build quality wherever your fingers or eyes might fall.
Curious as to how they drive? We've got you covered there, too, since we drove the Euro-spec cars back in June. As you'd hope, the A5 Sportback is a sleek and comfortable cruiser, with no shortage of poke from its four-pot for highway motoring.
The S5 Sportback, meanwhile, puts its bigger engine and larger power numbers to good use, combining a decent turn of speed with excellent road-holding, precise steering, and a swifter gearchange than you might expect from a torque convertor.