Wireless Streaming Music Centre concept has a floating iPod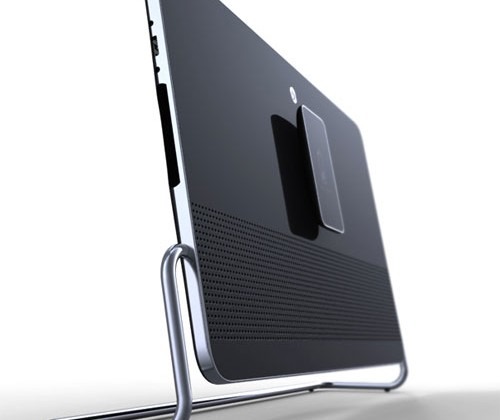 Yanko Design has a cool new concept that is designed for wireless music streaming called simply enough the Wireless Streaming Music Centre. The design is very architectural and cool with its iPod in the middle that looks like it is floating.
I could totally see a high-end company like Bowers & Wilkins making an iPod dock that looks like this thing. The concept design has an internal HDD to allow the user to store music directly on the dock.
The concept would also be able to support additional units to bring music into other rooms of the home. The designer of the cool concept is Bluelarix Designworks.