Wireless Power Breakthrough Uses Adaptive Resonance To Support Multiple Wireless Platforms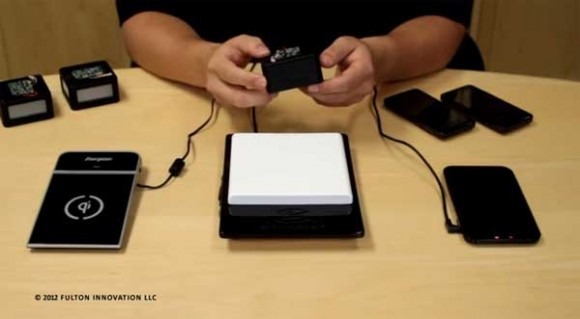 I have said on more than a few occasions that one of the most interesting things smartphone companies can do, in my opinion, is offer wireless charging. We all know the hassle of fiddling with wires and trying to get a charger connected, especially in the dark, to charge or smartphones and other devices. Wireless charging with Qi and other wireless power methods is very important to many of us.
Fulton Innovation has announced a new breakthrough in wireless power that uses adaptive resonance technology and is capable of simultaneously charging multiple devices that use different power formats. The technology is called Adaptive Resonance and combines benefits of inductive coupling, magnetic resonance, and Qi technology into one solution. This means no matter which of those three formats your device uses for wireless charging, Adaptive Resonance technology will allow you to charge it with the same system.
This technology addresses one of the key areas of concern for many people who are looking forward to widespread use of wireless power. With multiple formats on the market, the chance of cross compatibility between brands was looking slim. The Adaptive Residence technology allows a single charging base plate to charge multiple devices, even if those devices use different wireless power formats at the same time.
The Adaptive Residence technology also allows the user to move devices around on the charging plate to make room for another device while maintaining very high charging efficiency. The technology also supports both closely and loosely coupled wireless charging systems. With Adaptive Residence technology supporting three of the biggest wireless power formats out there, it suddenly doesn't matter as much what format the device manufacturer chooses to support.