Wio Link is an open-source IoT WiFi solution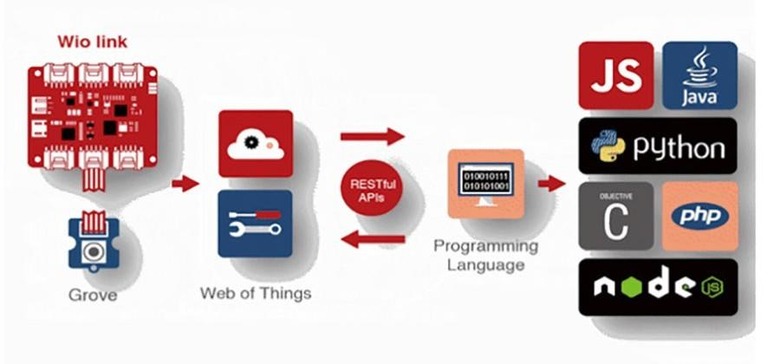 Wio Link is a new open source product that aims to make it easy to develop Internet of Things products and services. The Wio Link is an ESP8266 based WiFi development board that is made specifically for creating IoT applications using virtualized plug-n-play modules to RESTful APIs with mobile apps.
Using the Wio Link developers are able to build IoT applications with no hardware programming, no breadboard, no jumper wires, and no soldering. The people behind Wio Link claim that users can build IoT applications in three steps in about five minutes.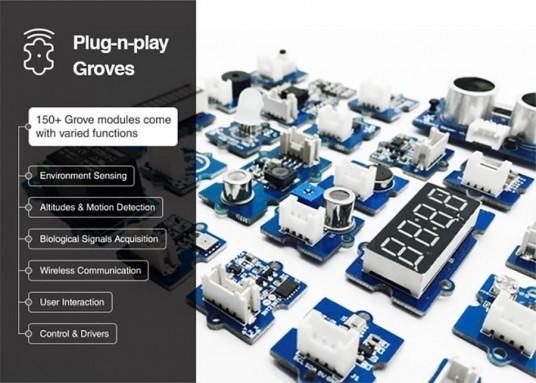 To set up the hardware the user drags and drops sensor tags to certain pins using a mobile app to visually set up the hardware they want to create. The Wio Link supports over-the-air firmware updates and the hardware libraries are stored in the cloud. Wio Link also supports Grove modules, which are a series of plug and play sensors and actuators used to build projects.
Wio Link is on Kickstarter seeking $20,000 and has raised over $63,000 so far with 29 days to go. A pledge of $12 or more will get you a single Wio Link development board. Higher-level pledges will get additional items like Grove modules and more. Shipping is set for March 2016.
SOURCE: Kickstarter