Windows Vista is officially dead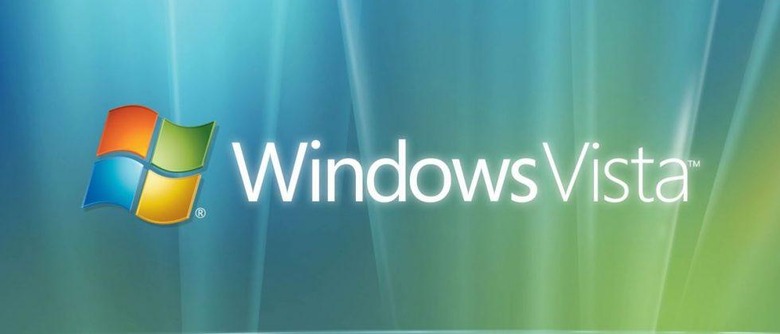 More than 10 years after it first launched, Microsoft has officially ended support for Windows Vista. Today is the final day for Windows Vista extended support, which means that the divisive operating system is well and truly dead. This move from Microsoft comes nearly five years to the day after mainstream support for Vista ended.
So, what does the end of extended support mean? Essentially, it means that Microsoft will stop offering "new security updates, non-security hotfixes, free or paid assisted support options, or online technical content updates," for Vista in an effort to focus resources on more recent versions of Windows.
In turn, this means that you'll likely want to update to a newer version (Microsoft would prefer Windows 10, of course) if you don't want to put your computer at risk. While you can still run Vista on your desktop or laptop, it'll become increasingly unsafe to do so since you won't be able to rely on security updates to fix new vulnerabilities.
Beyond that, with official support ended, you'll likely begin encountering applications that aren't compatible with Vista. This is a problem that's only going to become more prevalent as time goes on. So, if security issues weren't enough to get you to consider a newer version of Windows, the problem of incompatibility might be.
Next up on the chopping block is Windows 7. Mainstream support has already ended for that OS, while extended support is scheduled to end in January 2020. Windows 8, on the other hand, will lose mainstream support next year, while that won't happen for Windows 10 until October 2020. In other words, if you're one of the few Vista users left and you want to jump to a version that will be supported for a long time to come, Windows 10 seems to be it.
SOURCE: Microsoft