Windows Store now accepting PEGI 18 games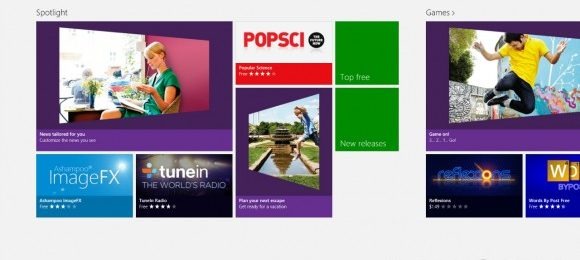 After initially announcing that the Windows Store would not accept "mature content," Microsoft today announced that they're now accepting PEGI 18 games in the Windows Store. This means that popular games such as Mass Effect 3, Dishonored, Deus Ex, and The Walking Dead are now available for purchase directly from Microsoft's store.
Microsoft says that with introducing PEGI 18 games in the Windows Store, the company reinforces two principles that are fundamental to the Windows Store: "flexibility and confidence". Microsoft says that users "have come to expect and appreciate rich gaming experiences on Windows and this includes games rated PEGI 18."
Previously, the Windows Store guidelines stated that games and apps with a rating over PEGI 16 would not meet the store's certification requirements, which would prevent them from being available on the Windows marketplace. However, today marks the first day that PEGI 18 games can be submitted to the store, and Microsoft announced that The Witcher and Grand Theft Auto IV are coming to the platform soon.
This is certainly good news for Windows 8 gamers, as most popular games out on the market currently are rated as mature content. We're glad to see that Microsoft is loosening their restrictions a bit, and while that will result in more mature content being released in the Windows Store, it certainly won't lesson the amount of appropriate content available for the younger crowds.