Windows RT will have its Start Menu too. Somewhat.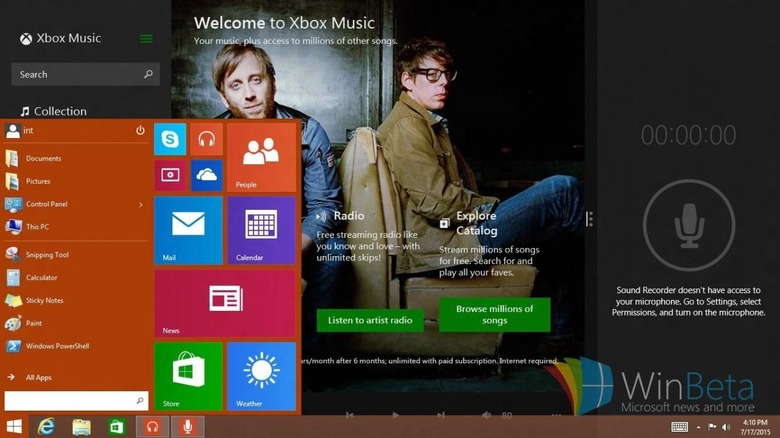 Microsoft already put Windows RT on life support though it did promise an update that will at least help keep the infamous Windows stepchild around for a bit longer. That update will be coming next month already and the highlight, and perhaps only highlight, of Windows RT 8.1 Update 3 is that it will have a Start Menu. Yes, Windows RT might also be getting that fancy new Windows 10 look, but don't get your hopes up. It's all going to be just a facade.
Technically speaking, the new Start Menu will be based on the DirectUI version that was used in the earliest previews of Windows 10. The reason for this is that the DirectUI Start Menu was still using Windows 8.1 code while the final version in Windows 10 is using, well, Windows 10 code. Since the two cannot mix on Windows RT, Microsoft had to settle for what was available.
In practice, this means that the Windows RT Start Menu might be less than capable compared to the Windows 10 version, which is sure to disappoint what little's left of Windows RT users. Plus, there is said to be no Continuum coming, another Windows 10 API feature. Instead, switching between desktop and tablet modes will have to be done manually with a toggle. Even then, apps are said only run fullscreen. Microsoft's FAQ also notes that there will be an improvement to the lockscreen, though what that is remains a mystery.
All in all, Update 3 will probably be barely felt by Windows RT users and should probably be taken for what it is: a parting gift. Windows RT 8.1 Update is slated to roll out in September. After that, there are formally no other planned updates, marking th formal death of the odd Windows version.