Windows RT 8.1 devices slated to offer Qualcomm Snapdragon 800 processors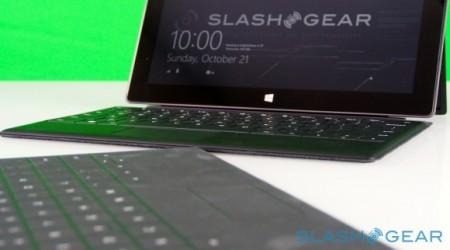 Qualcomm is well on its way to getting the Snapdragon 800 processors out there, but in the meanwhile, it has announced support for Windows RT 8.1. Both Microsoft and Qualcomm are working together in the matter, and some time later this year it is expected devices, such as tablets, are going to be rolled out running Windows RT 8.1 and Snapdragon 800 processors.
For its part, Microsoft is going to be rolling out the Window RT 8.1 update in the Windows Store later on this year. Unfortunately, Qualcomm doesn't say when specifically the new devices running both the hardware and software will start to become available, nor what kind of devices will be rolling out, only that it expects them to start hitting shelves later in 2013.
The Qualcomm Snapdragon 800 processors, in addition to supporting Windows RT services and features, offer speeds-per-core up to 2.2GHz, USB 3.0 for connectivity, and a multi-mode integrated 3G and 4G LTE modem. The combination of this hardware and software, says Qualcomm, enables the creation of thin devices that run cool, thusly not requiring a fan, while also offering long battery life.
Said Qualcomm's Senior Vice President of Product Management Luis Pineda: "Qualcomm Technologies is committed to the Windows ecosystem and we are excited to be supporting Windows RT 8.1 with our flagship Snapdragon 800 processors ... Snapdragon 800 processors deliver significant performance improvements across the entire SoC along with support for new Windows RT 8.1 features and services."
Microsoft likewise praised the collaboration, saying that the Snapdragon 800 processors will give Windows customers new advantages over previous offerings, such as "outstanding device performance" and the integrated 4G LTE feature.