Windows Phones Should Run Android Apps, Says Steve Ballmer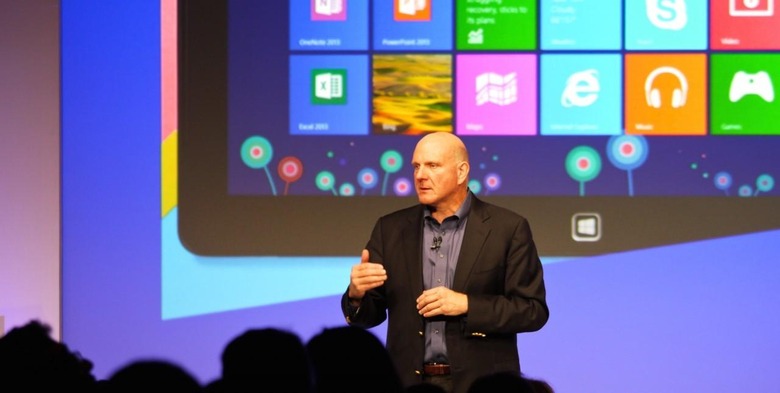 Former Microsoft CEO Steve Ballmer has made some strong criticisms against the company this week, making clear his disappointment in the recent news that the goal of having Android apps run on Windows 10, known as "Project Astoria," may be shelved. Speaking to Bloomberg, Ballmer, who is also the company's largest individual shareholder, made such comments following current Microsoft CEO Satya Nadella's responses at a recent shareholder meeting.
At the meeting, Nadella was asked about the lack of high-profile apps, such as one from Starbucks, and other support for Windows 10 on mobile devices. Nadella's response was that Microsoft is encouraging developers to make universal apps that will run on PC, mobile, and Xbox One.
"That won't work," Ballmer told Bloomberg, adding that Windows phones need to "run Android apps." While the ability for Windows 10 to emulate Android apps may never see the light of day, Microsoft is still trying to make it easy for iOS developers to bring their apps to the platform.
The other big criticism Ballmer had was against Microsoft's supposed cloud earnings, referring to the reporting as "bullshit." His issue was with the fact that Microsoft is reporting annualized revenue run rate, as opposed to profits and sales of cloud and hardware units. "They should report the revenue, not the run rate. It's sort of a key metric — if they talk about it as key to the company, they should report it," the former CEO said.
SOURCE Bloomberg