Windows Phone may feature curved "Arc" keyboard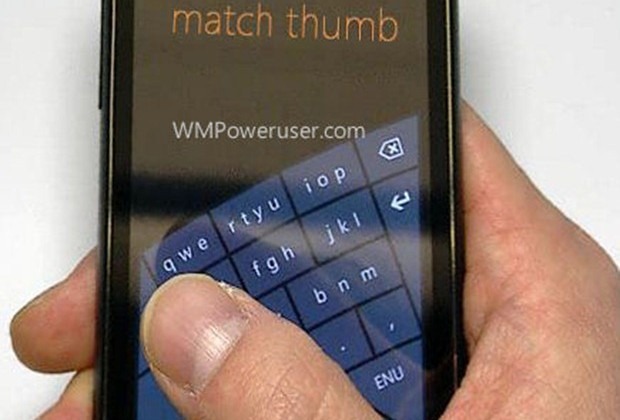 Microsoft showed off all the new features of Windows Phone 8 at its Summit event a couple of weeks ago, but is the company planning to introduce a new keyboard as well? WMPoweruser has been handed a picture of a new keyboard from a Microsoft Research presentation, showing a curved approach that would match the user's thumb placement.
The keyboard has reportedly been designed for one-handed thumb typing, with the keys aligning with the natural resting angle of the thumb against the screen. Keys are placed together, almost like a T9 keyboard but using a QWERTY layout instead. A language option can be found at the bottom right corner, while oddly sized back and enter keys are off to the side.
WMPoweruser also notes that the keyboard is being demoed on an HTC Trophy, so it's possible that the new feature could be destined for Windows Phone 7.8 and not just restricted to Windows Phone 8. Still, we're eyeing this picture cautiously given the skewed "Curved to match thumb" text not aligning with the display, and there's still the question of usability versus a normal on-screen keyboard.