Windows Phone 8.1 rolling out to the Lumia 1020 for AT&T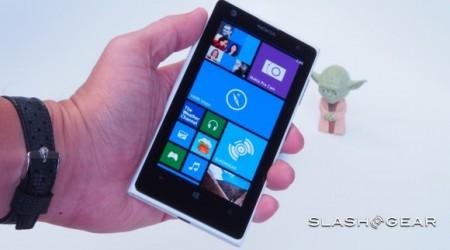 If you have a Nokia Lumia 1020 with AT&T, your device is about to get a lot better. The carrier is announcing that the Windows Phone 8.1 update is rolling out to users starting today. More than just a ho-hum fix, this brings in Cortana, Microsoft's challenger to Siri and Google Now.
Cortana is much more than a digital assistant as we may know it. Cortana is smart, and does a really good job of appreciating and anticipating what you want. On setup, you're run through a gamut of questions about what you like to do or read. Check out our Cortana hands-on video below.
Skype is also baked straight into Windows Phone 8.1, giving users a much-desired chat feature. Skype is, of course, Microsoft's resurgent messenger service, where they've vowed to focus more on mobile and less on a stodgy desktop app. Much like Hangouts from Google, you can both message and start/receive video calls.
The third big change for Windows Phone 8.1 is Action Center, your new pull-down list of goodies. Like we see with Android and various OEM takes on the platform, Action Center brings in some quick-launch features like Airplane Mode or Bluetooth toggling. This is also where you'll get into your full settings menu quickly and easily.
If you're not seeing the update yet, be patient — it's coming. Like all OS updates, it's rolling out incrementally. If you're anxious, hit the Settings live tile on your Lumia 1020, then click Phone Update to see if you can pull it. For detailed info on the Developer preview of WP 8.1 and a preview of what you'll have in your hands soon, check out our review.