Windows Phone 7 Seeing Supply Shortages Internationally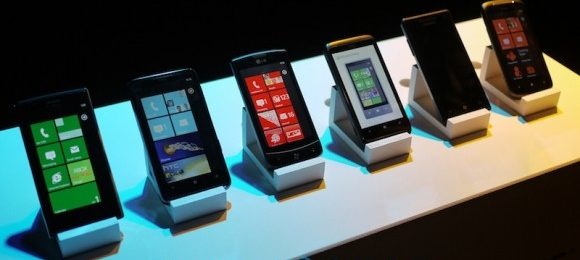 While the United States waits patiently for its time to release Microsoft's Windows Phone 7 mobile Operating System, international carriers have already begun selling devices to lucky consumers. But, it hasn't been all that long since WP7 went on sale internationally, and unfortunately it sounds like supply shortages are beginning to plague carriers, as well as manufacturers.
Over the weekend, it has become apparent from information released by international carriers, like Orangue UK, that their stores are suffering from supply shortages of Windows Phone 7 handsets. It's become bad enough that Microsoft has apparently told the carriers to expect limited quantities from this point on, and it isn't just from one manufacturer, but includes both HTC and Samsung. The HTC Mozart and Samsung Omnia 7 appear to be the heaviest hit so far.
According to Mobile, Microsoft told premiere carrier Orangue UK that they would have to prioritize stock from day one. Employees of the carrier were told to provide phones for those who preordered the devices, as well as keep stock localized at corporate stores, while smaller retailers were left with the scraps. Customers of these carriers have already been provided with "rainchecks," and told to come back as soon as they are notified that stock is ready.
Microsoft hasn't come forward to say what's going on, exactly, but word has it that the shortage is coming from a worldwide perspective, and affecting everyone involved. Meaning, it isn't specific to the UK, nor is it just one carrier. The big question, though, will be the release here in the States, which is meant to kick off on November 8th. Will the supply shortage prevent AT&T and T-Mobile from selling as many devices as they could? We'll know in a short while.
[via Electronista]