Windows Home Server "Vail" gets previewed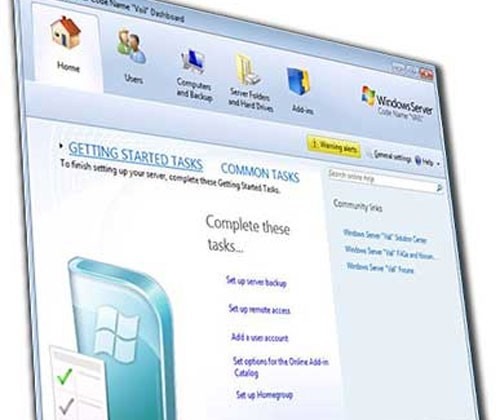 We have checked out various computers running Windows Home Server like the HP MediaSmart EX487 and the Data Vault X510. In fact, we are running a giveaway of the Data Vault X510 right now you can sign up for.
We liked Windows Home Server pretty well and the new V2 of Windows Home Server codenamed Vail has been previewed. The new version has many new features, but the fact that the software is in beta right now means those features could change.
One of the big features that is missing from the new version of WMS is Media Center integration. Features that are new include Launchpad, Alert Viewer, DLNA compliant media streaming is integrated in the new version and Vail is fully compatible with Windows 7 Homegroups. The number of new features in the Vail update is impressive and you can check them all out at Automated Home.