Windows desktop search went down because of Microsoft server outage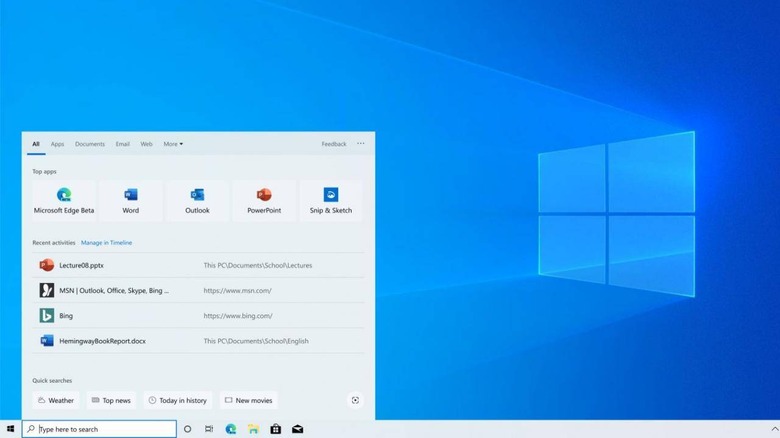 The large amount of data we accumulate or access these days has made traditional organization and retrieval methods like files and folders a little less convenient. Search is the hot thing in computing, be it on the Web or even just on your computer. Windows 10 users, however, were baffled when their desktop's all-powerful and essential desktop search suddenly showed them nothing and it's all probably because of an error on a remote Microsoft Bing server.
A few hours ago, hordes of Windows users took to social media and news sites to complain about how Windows Search, which has become Microsoft's recommended way to find anything and everything on your computer and the Web, has suddenly started showing nothing. Microsoft has officially announced that it was fixed on their end but not before several workarounds and investigations by users appeared. Microsoft did acknowledge it was a server-side issue, which may have left some wondering what searching for a file on their PC has to do with a remote server.
Last December, Microsoft boasted of a new and improved Search Bar that takes care of all your search needs, whether it's searching for a file or searching for information on the Web. Naturally, that search is powered by Bing, which also connects to a remote server to do its magic. That means that if Bing goes down or something goes awry on remote servers, Windows Search also goes down.
This isn't the first time a server-side problem locked users out of what seemed to be local functionality. Shortly after the Galaxy Note 10's launch last year, users found themselves unable to use the Your Phone functionality that linked the smartphone to Windows 10 PCs. That's because the system relied on communicating with a Microsoft server even if all other operations happen with the local network.
A Windows search box issue affecting some machines has been resolved for most users and in some cases, you might need to restart your device. Check the Windows message center for the latest updates: https://t.co/asaMInBJN3.

— Windows Update (@WindowsUpdate) February 5, 2020
That's one of the disadvantages as Microsoft ties more and more Windows functionality to online services. That's not to mention the risk of data leaks and interception. For now, however, Windows 10 users just need to restart their PCs or kill the Search process but it remains to be seen if it will be the last time such a problem happens.