Windows 8 tablet demand will grow significantly in 2014 tip analysts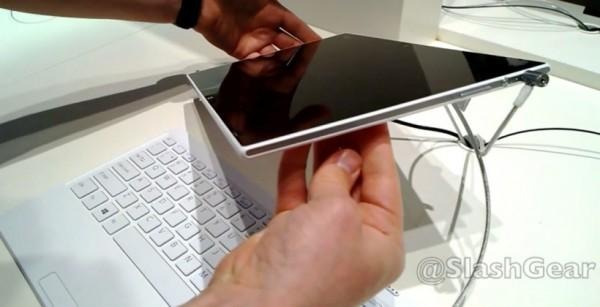 Apple and Android have dominated the tablet market for years now. Apple sells a huge number of iPad tablets and the many Android tablets on the market mean there are a huge number of units to choose from. Analysts are predicting that 2014 will be the year that Windows-powered tablets start to catch up.
Analysts say in 2014 Windows 8 tablets will lead the tablet race. One analyst from Aberdeen Group, named Andrew Borg, believes that the tablet race in the enterprise market is Microsoft's to lose. Windows 8 tablets are expected to lead a surge in bring your own device tablet deployments in the enterprise market. That market was led by Apple and the iPad last year.
The big benefit for enterprise users with Windows tablets is that they can run the software that is used on laptops like Microsoft Office. The tablet market is set to boom in 2014 with Gartner predicting growth of 47% despite the PC market remaining flat.
Some of the boost for Windows 8 tablets is expected to come as Windows 7 PCs are phased out. With the lower price for Windows 8 tablets, those are expected to be looked to as replacements. Borg predicts that Microsoft will reach 90% of the market in BYOD deployments in the corporate world. It currently holds 75% of that market.
SOURCE: Business-standard