Windows 8 iTunes app not coming "any time soon"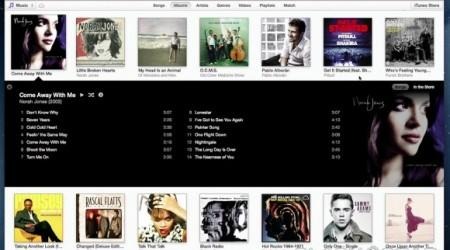 While iTunes is available for Windows 8, it only works in desktop mode, meaning that there's no "metro" style app for Apple's popular music player and media store. Of course, Microsoft really wants Apple to create said app, but according to Windows CFO Tami Reller, that's not going to happen "any time soon."
In an interview with CNN, Reller says that Microsoft has attempted to convince Apple to build a Windows 8 app for iTunes, but the Cupertino-based company doesn't seem to want to budge, even though such an app "is in high demand" for Windows 8 users, according to Reller. Of course, there's nothing wrong with having just a desktop version of iTunes, but Windows 8 tablet users are out of luck.
Since Surface tablets running Windows RT don't have a desktop mode, iTunes users won't be able to access the music player and media store on their tablet, and will have find a computer in order to manage their music, movies, and iOS apps. Surface Pro users have access to desktop mode, however, but the experience isn't as good as on a full-size computer.
Apple has made much of their software available for Windows, but as the world is shifting more towards tablets, it seems the competitiveness has increased along with the rise in tablets, and Apple may be thinking twice about bringing their software over to Windows tablets, simply because the company wants to keep the exclusivity with iTunes.
Currently, the Windows app store has over 60,000 apps available for download, and there's been around 250 million downloads total so far. Reller says that it's a "realistic achievement" to have all the most popular apps in the iTunes App Store available in the Windows app store by the time the holiday season rolls around.
[Source: CNN]