Windows 8 Enterprise's major exclusive features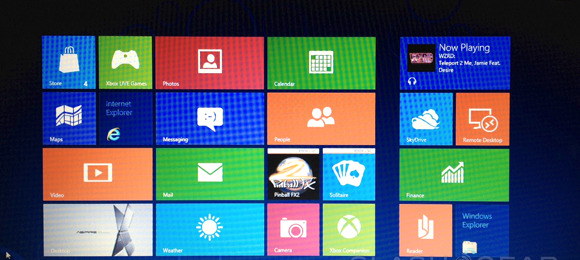 Microsoft not only revealed the upcoming versions of Windows 8 this week, but also detailed its Windows 8 Enterprise edition, which packs several exclusive features that will be enticing for large businesses. Many of the features are aimed at helping IT departments manage and secure corporate network access while allowing employees to use more consumerized devices of their own choosing.
BYOD programs have become increasingly popular in large corporations, allowing employees to bring their own devices to work, which they often use for personal needs at home as well. To make it easier for IT staff to manage a mishmash of devices and keep networks secure, Windows 8 Enterprise offers several exclusive features, including Windows To Go, Direct Access, BranchCache, AppLocker, Upgrade tools, and Enhanced RemoteFX.
Windows To Go lets employees boot Windows 8 via a USB stick, which allows them to access their corporate network on multiple computers while keeping the network secure. It can also be given to contingent staff, such as consultants with pre-configured access restrictions.
Direct Access allows remote users to access a corporate network without the need to setup a VPN and also makes it easier to deploy software updates. Branch Cache lets users cache files, websites, and other content from central servers to optimize bandwidth over WAN connections for better security and scalability.
AppLocker lets IT staff set restrictions on the files and apps that employees are allowed to run. The Upgrade tool automates many of the processes involved in porting desktops and laptops to Windows 8. And the upgraded Enhanced Remote FX feature delivers full Windows GUI on virtual desktops, including the ability to play 3D graphics, use USB peripherals, and touch-enabled devices across the network.
[via InformationWeek]