Windows 8.1 Update 1 leaks featuring new title bar and tweaked start screen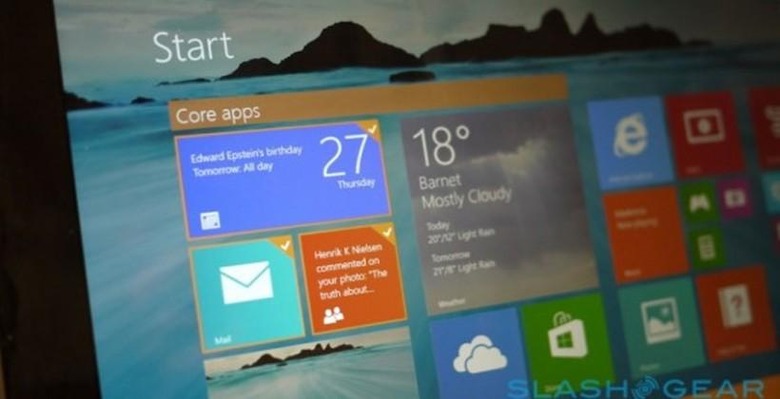 Windows 8.1 users will be getting the latest update for the operating system officially in March. Ahead of that official release by Microsoft, Windows 8.1 Update 1 has leaked online. The update brings with it some new changes to the looks of the operating system. The new update has turned up on a few file-sharing sites on the web.
The changes in the update include improvements to keyboard and mouse use. One of the biggest changes in the update is a new title bar for Windows 8 apps. The title bar now allows users to close, minimize, and snap apps side by side with the mouse.
That bar takes up a bit of space at the top of all metro apps. The Start Screen has also been tweaked. When users right click on Live Tiles they will see a content menu with options for resizing, unpin, and others.
Another noticeable change is the addition of a new search button and a shutdown button integrated on the Windows 8.1 start screen. That shutdown option brings the dropdown for restart, shutdown, and sleep. Rounding out the changes in the update is a control panel link in the PC settings section. Users will be able to show store apps in the taskbar. The leaked Update 1 shows to have been compiled on January 14, there could be other changes when the official update lands in March.
SOURCE: The Verge