Windows 8.1 creative apps unveiled with new Movie Moments app in tow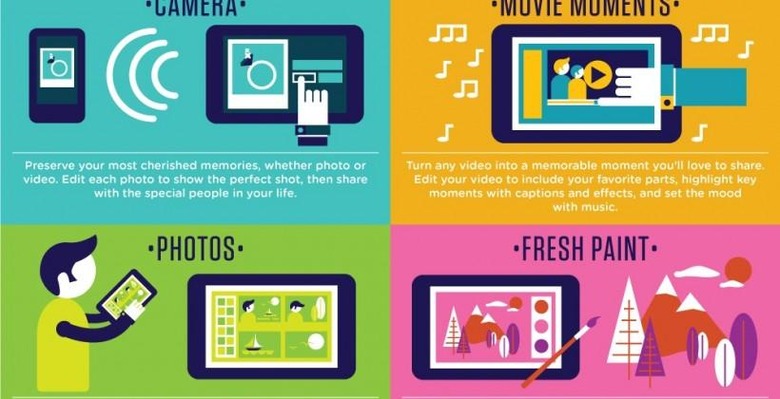 Windows 8.1 is just around the corner, in fact maybe at the end of this week, with more and more manufacturers bringing out devices with Microsoft's latest operating system pre-installed. Redmond is also doing it's own bit of teasing, announcing four apps for the ultimate creative expression, especially on a brand new Windows 8.1 tablet.
Making its debut is the mysterious Movie Moments app which briefly appeared in older builds of Windows 8.1, then known as Windows Blue, only to suddenly disappear in later builds. Now it's back and official, but no longer tied to Windows 8.1 but is rather available from Windows Store. It might be a bit difficult to glean from the name, but Movie Moments is basically a simplified and touch-friendly movie maker app that will allow users to do almost everything from simple touch-ups and captions to serious editing.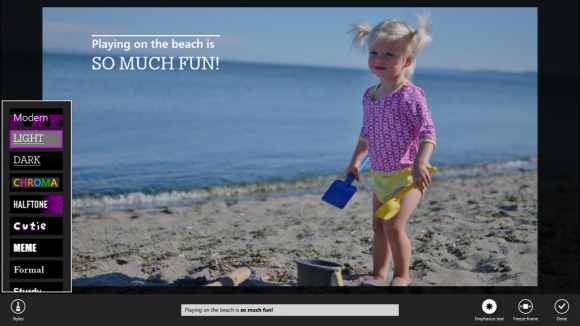 This week will also see the rebirth of three other creative apps already available on Windows 8 and soon for Windows 8.1 as well. The Camera app, in particular, has been given some rather interesting new features. Now the app will allow users to take videos and photos at the same time, tapping the screen to quickly take a still photo while a video is currently being recorded. A new photo loop feature will allow taking a series of picture in rapid succession that starts one second before you press the shutter button and ends one second after releasing it. The app also gets a few other features such as panorama mode, easier controls, faster editing, and automatic sync to SkyDrive.
Painting app Fresh Paint has also been given an upgrade, sporting new tools such as watercolors, graphite pencils, and new brushes. An interesting new feature, however, comes from a partnership with CanvasPop which will let users send their paintings to be printed in a few easy steps. Unfortunately, it seems that not all app changes are beneficial, as one of the Phot app's changes include the removal of Facebook and Flickr support. Here is a video of the Camera and Photo apps in action.
The video below shows an example a clip created with the Movie Moments app.
These set of four creative apps will be available with Windows 8.1 when it launches later this week. But those who are still on Windows 8 can still avail of the apps from Windows Store starting October 18.
VIA: PCWorld