Windows 7 end of support countdown starts with nagging reminders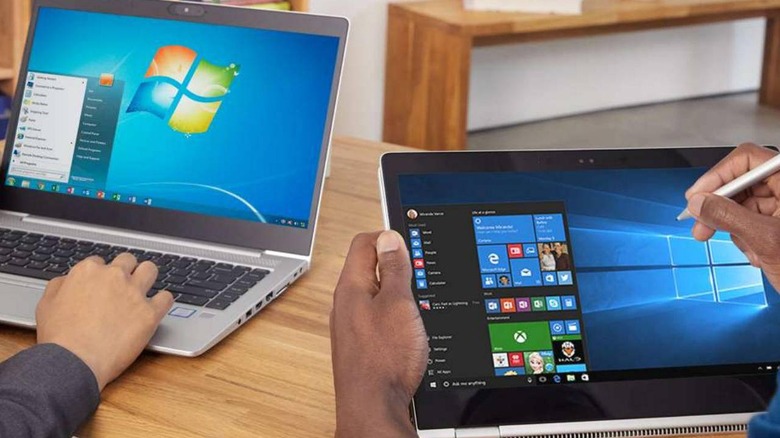 They say that all good things must come to an end. What they often fail to say is that what follows may not exactly be better or even just as good. After a disastrous Windows Vista release, Microsoft was able to salvage its reputation with Windows 7. Given how Windows 8, 8.1, and now 10 have substantially changed things, not many users were keen to move on from Windows 7. They soon won't have any choice if they still want to receive critical updates and Microsoft will start repeatedly reminding them of that.Microsoft pushed out a simple update to Windows 7, named KB4493132, that did one and one thing only. It added and enabled notices of Windows 7's upcoming end of life and to "encourage" them to upgrade to Windows 10, not even Windows 8.1. It might bring up nightmares of Microsoft's last update reminder fiasco, but it seems that it at least offers the option not to be reminded again.
Windows 7 support formally end on January 14, 2020. Released in October 2009, Windows 7 has had a good run and is one of the few versions of Windows that may actually be fondly remembered. Users can opt not to update at all but they'll be on their own with unpatched systems that could be exploited more easily without any updates.
Ironically, Microsoft has given some users fewer reasons to jump ship immediately. It has just announced that it is making available parts of DirectX 12, exclusive to Windows 10 only, available for games like World of Warcraft on Windows 7. It is also offering a paid extension for Enterprise customers for another year.
Users who do want safe and secure systems will have no choice but to upgrade to Windows 10. Their worries, however, won't be coming from external actors but from within. For all the good that Windows 10 brings, it will probably go down in history as having the worst track record of updates that break users' PCs or, worse, delete their files.