Windows 10 will have these features in Fall Creators Update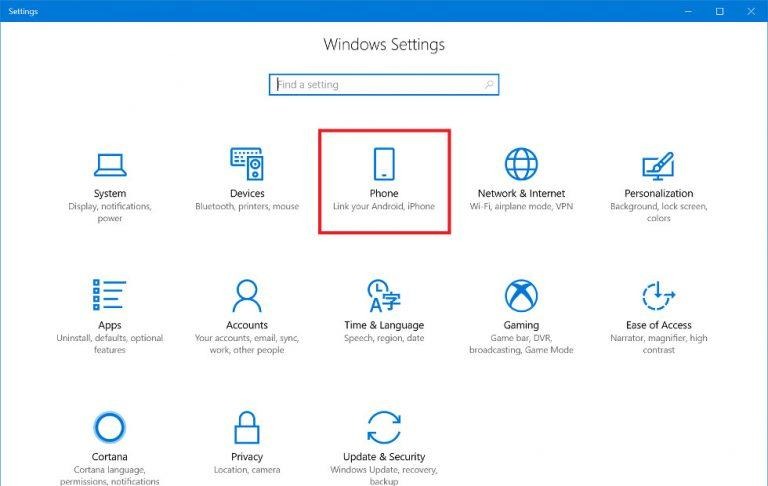 This close to the expected launch of Windows 10 Fall Creators Update, you'd expect Microsoft to be focused more on polishing and bug fixing. While that's generally true, that hasn't stopped ol' Redmond from pushing out new features to its Insider testers. The latest 16251 build for PCs and 15235 for mobile has an unexpected surprise for mobile users. Yes, even Windows 10 Mobile, though it's not as exciting as you might think.
Microsoft has introduced a new phone linking feature for Windows 10 PCs. This lets you hook up your Android and, soon, iPhone to your desktop or laptop. For now, however, the functionality is limited to continuing your browsing from phone to PC. It happens in a rather roundabout way, with Android users sharing a web page, using the native sharing method, to a "Microsoft Apps" app, which then sends that link as a notification on your Windows 10 PC.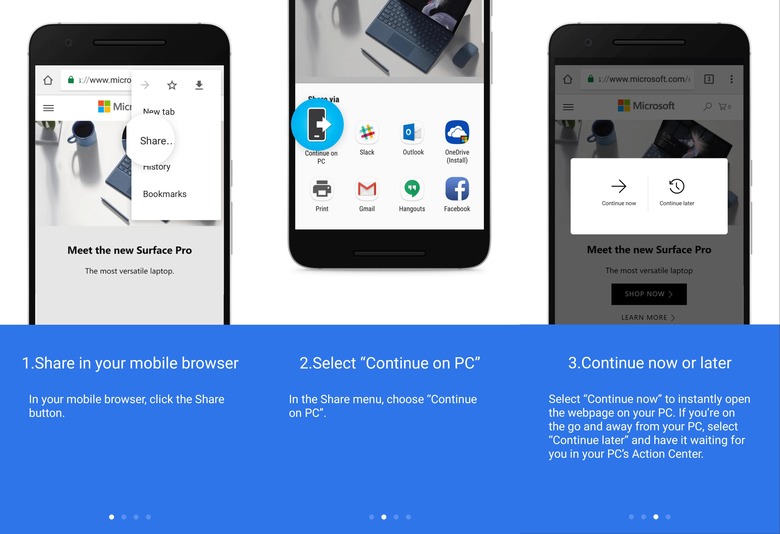 The irony is that, unsurprisingly, Windows 10 Mobile isn't included in that list. This later Insider build introduces a totally unrelated feature instead: vertical screen support. It might sound weird, but some people do put their monitors vertically in a portrait position. But when plugging in a Windows 10 Mobile to use with Continuum, display still thought it was on a landscape position. Well, not anymore!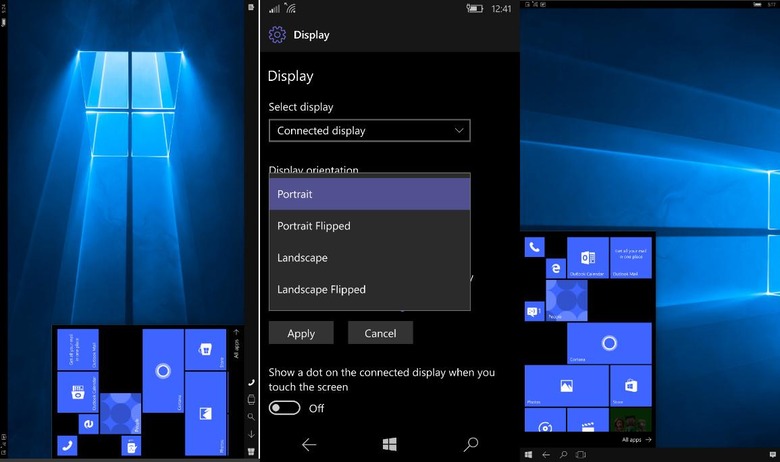 Windows 10 for Insiders also gives Cortana a built-in mini web browser of sorts. When Cortana is at a loss for answers, she would usually throw you to a web browser, which can be a jarring experience in terms of workflow. Now she will display web search results on a new slideout panel right in the menu.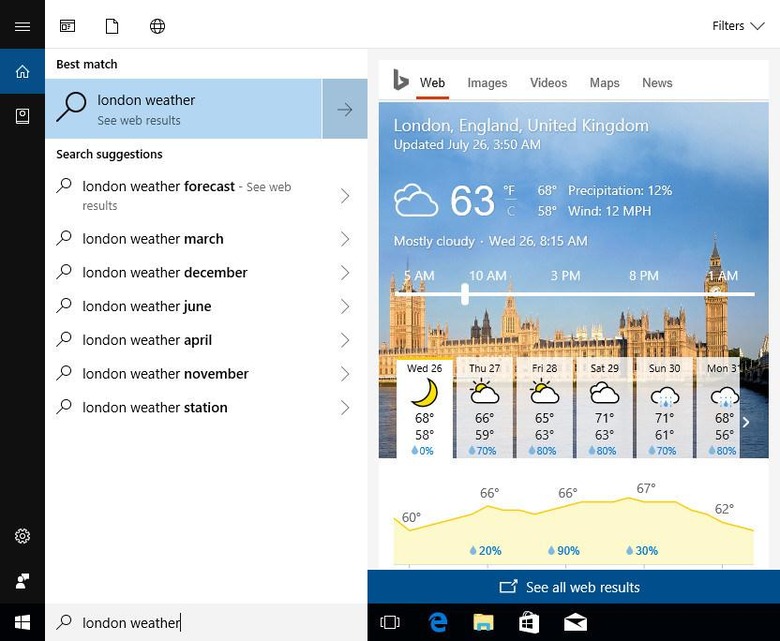 New features are expected to slow down for Insiders in the coming weeks as we get closer to Fall Creators Update. That said, Microsoft will also be launching a "Skip Ahead" program for Windows Insiders to give them the option to jump onto the next "Redstone 4" release track even before the Fall Creators Update hits the public.
SOURCE: Microsoft