Windows 10 Storage Sense will upload rarely used files to OneDrive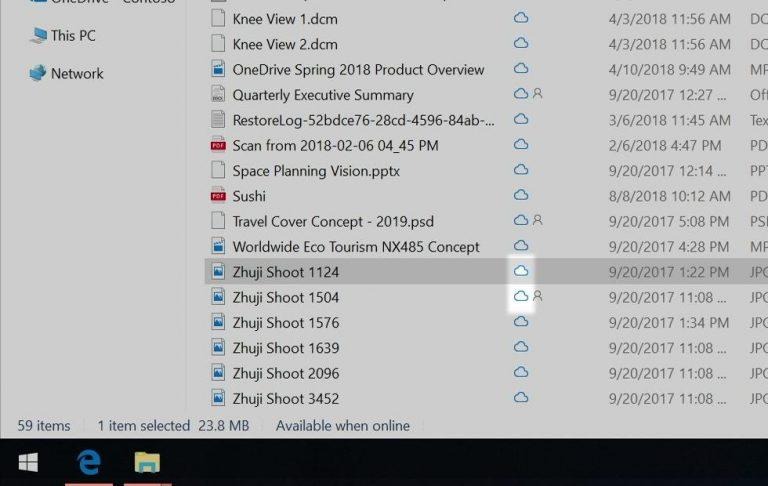 Data storage on most PCs is cheap. Or t least cheaper than, say RAM. Adding more is almost never a problem, unless you're talking about devices with more or less fixed storage capacities and little or no expansion capabilities. Like laptops or tablets. Since Windows 10 has to cater to them all, Microsoft is making it smarter about the way it handles data storage. In the upcoming Windows 10 update, it will make its Storage Sense feature free up even more space by offloading old files to everyone's favorite dumping ground: the cloud.
Microsoft already has this capability in place through OneDrive's Files On-demand feature. In a nutshell, this lets OneDrive users have their files on Microsoft's cloud with a placeholder file on their PC. When the user tries to open a file that's only available online, OneDrive will download that file and keep in the cache for quick access later on.
What the updated Storage Sense will do is make that process more or less automatic. It will upload files to OneDrive if they haven't been accessed within the last 30 days or so, depending on how the user has configured Storage Sense. Placeholders will be used in the same way as OneDrive's Files On-demand. Microsoft oddly calls it this "dehydration".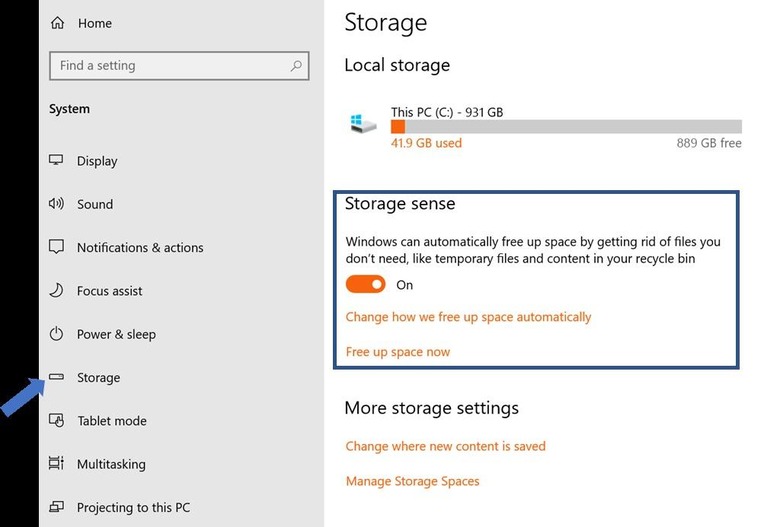 By default, Storage Sense only performs this when the system is low on free disk space. And it will only free up as much space as need to get it out of the red. Microsoft promises to be transparent about it and will sometimes ask users for permission before making any changes. Most of the time, however, it will operate automatically and it's up to the user to make sure the settings are as he or she intended.
Storage Sense also has one other feature. It will also delete temporary and cache files, either automatically on low storage situations or manually triggered by the user. If that functionality sounds familiar, it's practically what the Disk Cleanup utility does. Unsurprisingly, Microsoft is deprecating that age-old tool but will still keep it around for compatibility reasons.