Windows 10 RCS messaging is coming - but with a Samsung-sized catch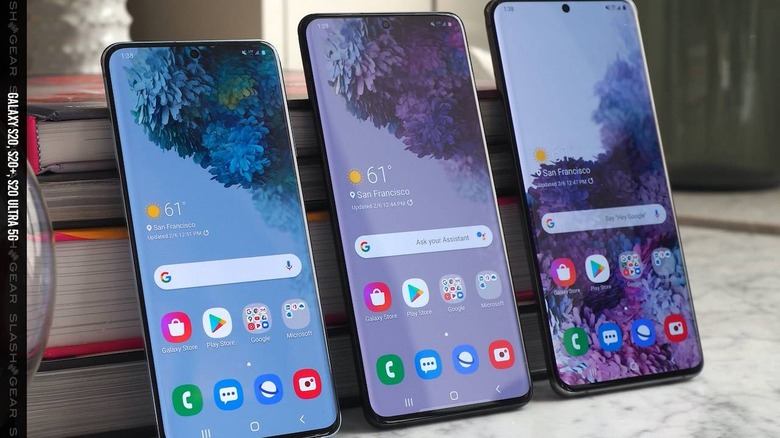 A couple of years ago, Microsoft rolled out an app for Windows 10 called Your Phone. Aiming for deeper integration between PCs and smartphones in a post-Windows Phone age, Your Phone has seen a lot of features added to it since it was first introduced. An upcoming feature may very well one of the biggest yet: Rich Communication Services (RCS) messaging.
Before you get too excited, support for RCS in Your Phone will be pretty limited at the start. The first – and for now only – phones that will support it are the phones in the Galaxy S20 series, which won't be available until early next month. They're also pretty expensive devices, being the flagships that they are, with the S20 starting at $999.
Proud to announce that we have partnered with the Samsung Messages team to bring RCS messaging support to #yourphone app via #linktowindows. Starting with the #galaxys20series you will be able to send and receive RCS texts from PC if your default SMS app is Samsung Messages!

— 🔲 Roberto Bojorquez 📋🖋️ 🇲🇽 (@bojorchess) February 15, 2020
Assuming you shell out for one, though, and you've got a PC running Windows 10 at home, you'll be able to use RCS in the Your Phone app. The upcoming feature was revealed by Microsoft Group Program Manager Roberto Bojorquez on Twitter. Bojorquez doesn't give a specific time frame for the roll out of this feature, leaving us to assume (or at least hope) that Microsoft will have it ready to go either when the Galaxy S20 series launches or shortly afterward.
Unfortunately, there's one more restriction aside from the handset required for this to work, as you'll also need to be using the Samsung Messages app to do your texting. The hope is that we'll see Your Phone eventually support RCS through the more commonly-used Android Messages, but at the start at least, Samsung Messages is the app to use.
Still, being able to tap into RCS may be worth at least a temporary switch, with its nifty features such as typing indicators and read receipts. In any case, we'll let you know when Microsoft and Samsung reveal more, so stay tuned for that.