Windows 10 Preview expands phone mirroring, passwordless login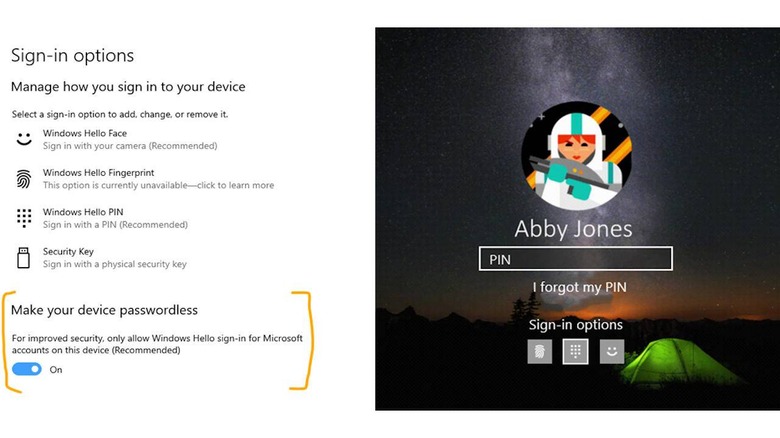 Microsoft may have thrown in the towel as far as its own mobile platform goes but it is making up for lost time by connecting Windows 10 more intimately with smartphones. That comes via the Your Phone app which is getting more features at every turn. The latest is the Phone Screen Mirroring function that Microsoft is now rolling out to more Surface devices in the latest Insider Preview for the next version of Windows 10.
Last May, Microsoft introduced the Phone Screen feature that basically mirrored an Android phone on a Windows 10 computer. It's not a novel concept and there are various utilities for that purpose already. Microsoft's spiel is that you don't need anything else to make that happen, just a Windows 10 PC, an Android phone, and apps to connect the two.
As a "built-in" feature, however, that means users will have to use compatible machines to get that feature. As for Insider Preview Build 18936, Microsoft has expanded that list to include the Surface Laptop, Surface Laptop 2, Surface Pro 4, Surface Pro 5, Surface Pro 6, Surface Book, and Surface Book 2. Other OEMs might still be a hit or miss.
The build also introduced expanded passwordless logins for Microsoft account, just in time for Apple to roll out its Sign In with Apple feature. Using Windows Hello Face or Fingerprint recognition or even just a PIN, users can log into their Microsoft accounts without entering their convoluted or easy to remember passwords.
Don't expect these new features to land immediately though. Microsoft is planning to roll them out for Windows 10 20H1, meaning in the first half of 2020. And that's mostly because 19H2 later this year will be a smaller, less disruptive update focused on polish rather than big features.