Windows 10 Mobile picks up the pace with Build 10512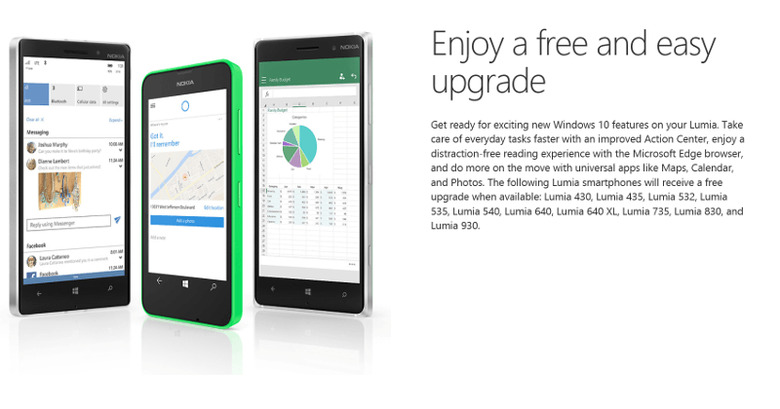 Now that Windows 10 for PCs and tablets is out the door, it's only natural to think of the next big launch. Apparently, that's also the same line thinking going on inside the Windows Team's head. After focusing all their resources on PCs and tablets, they are now refocusing on the smartphone. After a bit of a hiatus, Microsoft is rolling out Build 10512 for Insider Preview on the fast track. Though a mix of improvements and issues, the build assures fans that Windows 10 is inching slowly to Mobile.
Not much has been said about the mobile part of Windows 10, which isn't surprising considering the recent marketing focus. That said, this is one of the big, if not the biggest, thing that could make or break the Windows 10 promise. After all, what would be the use of a Universal App Platform if said platform only really covers desktops? The Windows 10 promise, especially Continuum and apps, will only really be fulfilled when the mobile version finally lands.
In Build 10512, Microsoft introduces some small new features, including fixes for previous problems. For example, you can now set the lockscreen and background image from within the Photos app, saving you a few steps and taps. Latvian and Chinese inputs have also been improved. Fixes include the camera not launching when the device is locked as well as incoming text notifications not appearing.
There is, however, an equally long list of known problems in this build. Primary is the absence of the Insider Hub, which is promised to make a return in future builds. Forget about sharing your phone's Internet connection as well, as Mobile Hotspot is marked as not working. Some apps that use audio in the background, like Groove or Pandora, also tend to crash when receiving an update from the Store, and the only fix is to restart the phone. Also forget about watching videos as playback in the Movies & TV app is broken.
Given the varying degrees of working and non-working essential features, it seems that Windows 10 Mobile is still in a rough shape. Hopefully now that PCs and tablets are well taken care of, the development team can go full steam ahead for smartphones.
SOURCE: Microsoft