Windows 10 for phones coming in February for 'Insiders'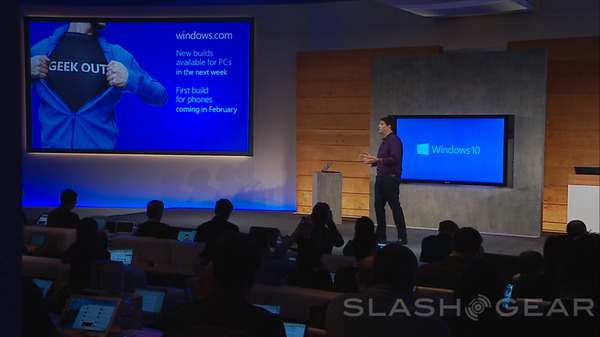 Windows 10 is meant as Microsoft's bridge for all platforms. Rather than imagine the desktop differently from the tablet and/or phone, Microsoft wants to put all their digital eggs in one Windows basket. When will you be able to get your hands on the new Windows, though? That much we don't know. What we do know is that Windows 10 for PC is coming out next week. then, in February (after the Super Bowl), Windows 10 for phones will be released to Developers.
Windows 10 for phones is designed to work on ARM processors and take full advantage of the Windows 10 universe, including things like cross-platform notifications and universal apps.
Action Center is also new, and will be where notifications get the most attention. In-line messaging is also something Developers will likely need time with for Windows, at least if they want their apps to work properly with it.
There is also an old trick brought back to life with Windows 10 for mobile in messaging switch-over. So far, Skype is the only app that can switch between SMS and voice/video chat, but others will likely want to integrate there as well.
Spartan, Microsoft's new browser, is also on tap for all devices, mobile included. Like everything else Windows 10 mobile, it's still technically beta, so early adopters ("Insiders") will need time with it to provide feedback.
This all comes "after the Seahawks win the Super Bowl", and isn't yet ready for the public, so don't go looking for an update. Still, it's the first big step toward you seeing it on your phone, so it's great news for Windows fans.