Windows 10 Creators Update e-book store is official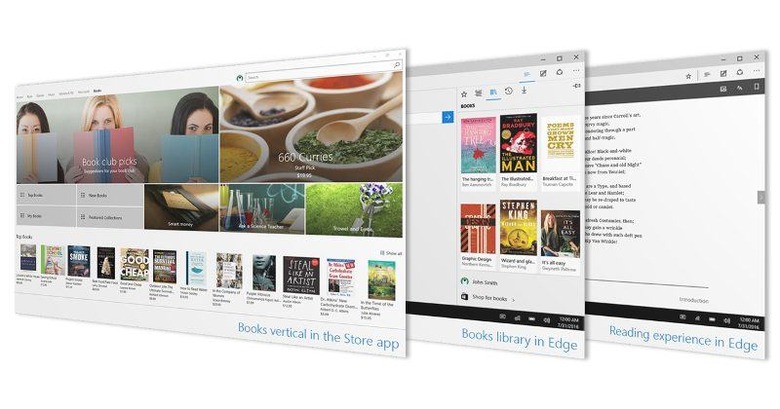 Well that was quick. After it was leaked early on, Microsoft has now revealed what's in store for Windows Insiders in Build 15014, which will eventually be incorporated in April's Windows 10 Creators Update. And as that early reveal said, Microsoft will be rolling out its own e-book store and makeshift e-book reader. But, there's also a new would-be feature lurking in that build that will give power users and gamers a bit more control over their power settings. Provided the final feature actually makes the cut.
First off is the e-book store, which doesn't have a distinct name. That's just fine because Microsoft doesn't really have a distinct name for the videos, apps, and music sections in its Windows Store anyway. And just like those other kinds of digital content, e-books can be bought there in the same way and will be available on both Windows 10 PCs and Windows 10 Mobile phones.
Windows 10 does have distinct apps for playing videos (TV & Movies) and music (Groove Music), but it won't have one for reading e-books. Instead, those who want to do so will be directed to Microsoft Edge, the web browser now also e-book reader. Microsoft has long added both PDF and EPUB support to the browser but is now giving it even more reader features. There's a new Books hub in the browser that collects items you bought from the Store. Navigating through books can be done via table of contents, if it has one, or the seek bar at the bottom. No mention of page flipping. Like any reader, you can customize the fonts, text size, spacing, and theme to suit your eyes' needs. And since this is the very same Edge browser, you have Cortana available for doing searches on the web. And, yes, the e-book store and functionality will be available for both PCs and Phones.
The Creators Update might also have a curious new feature. Microsoft is introducing a "power slider" in the battery popup which lets users more or less select the degree of power saving or power consumption they want, instead of just the binary "Power Saving" or "Performance" modes. Microsoft isn't going into details yet about those settings because, at the moment, the slider doesn't really do anything yet. It's there for gathering feedback about the idea but actual control of power settings won't come until later. That is, if the feature clicks with users at all.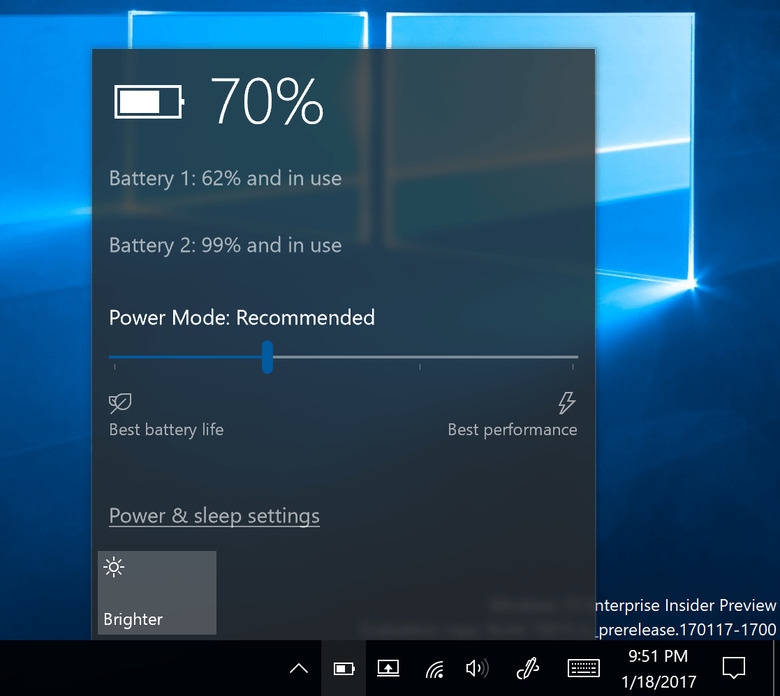 SOURCE: Microsoft