Windows 10 also has Cortana and this is how she'll behave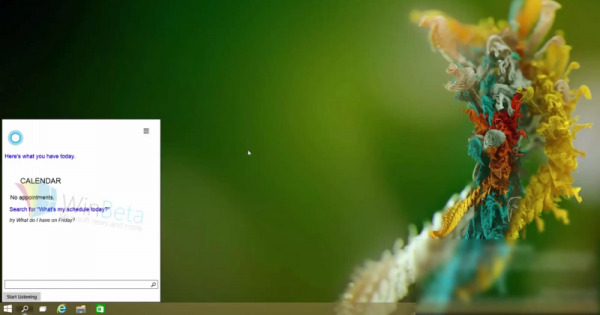 For those keeping an eye on Microsoft next big Windows release, most might be more focused on the fusion of desktop and Modern UI, but there are definitely a lot of other nifty features that should be making their way to Windows 10. One of those is Cortana on the desktop. Microsoft will be bringing its intelligent virtual assistant to Windows PCs, laptops, and tablets and she (or it) will be equipped with almost all the functionality that has perhaps impressed some users on Windows Phone devices.
Cortana on the desktop has been one of the less advertised and emphasized features of Windows 10, but it could also be one of the highlights of the new release, primarily because its competitors have yet to make an impact in that space. The already popular Siri has yet to descend on OS X, though there have been hints at that happening soon. Google Now, while indeed available to some extent on desktops, is confined inside Chrome browsers and doesn't have the advantage of integrating with the system on the OS level.
That is the kind of integration that Cortana brings to the table. As with the Windows Phone version, it is able to understand commands and queries in plain English and take the appropriate actions, depending on the apps that are installed. Telling it to call a contact, for example, will launch Skype and start the call, should it find the exact contact. Reminders and appointments tie in with system apps as well. And, of course, it can query the web for information like weather and nearby places. That all depends on the database and functionality available on the desktop, which on this Windows 10 preview, lacks things like maps and navigation.
The appearance and interaction with Cortana is not yet set in stone as of the most recent build. At the moment, it appears as a menu popup like the Start menu with options for both typing queries or using voice commands. Activating Cortana herself/itself, however, doesn't seem to be voice activated just yet and will require a click or tap. She also looks quite out of place even in traditional desktop mode, but that is most likely to change in the consumer preview that is expected to go out January next year.
VIA: WinBeta.org