Windows 10 1903 to let users decide when to download and install updates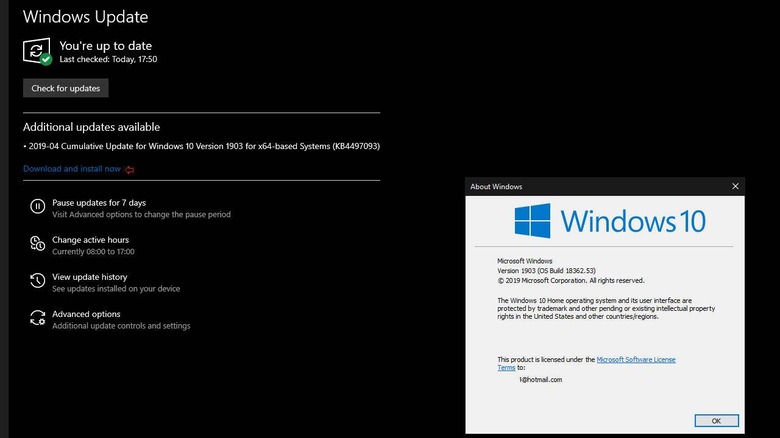 One of the most controversial aspects of Windows 10, aside from initial concerns about privacy settings. is the way Microsoft pushed updates down everyone's throats. It went to the opposite extreme of previous Windows update strategies and forced its rolling updates on users that would later prove to be buggy and problematic. It has slowly been giving back control to users and the upcoming May 2019 update will let users decide when they want to download and install the updates.
Microsoft's first mistake was the aggressive push to update Windows 7 or 8 PCs to Windows 10, resulting in both headaches and ridicule over the Internet. And then it started pushing out updates that didn't seem to have been thoroughly tested, resulting in deleted files or unbootable PCs. It has been making changes slowly and it seems that version 1903 will have the most significant ones.
Over at Reddit, users have reported seeing a new "Download and Install Now" option in the usual page for Windows system updates. The idea behind this is that users will finally be able to postpone installing updates until the very last moment, letting braver souls test the waters first. No longer are updates forced immediately as soon as they are available.
When users to click on that option, they will still have one other safety net. Microsoft has recently expanded the "pause" period for updates from 7 to 35 days. This could give users a chance to, again, wait for problems to pop up before diving into the deep end.
The one instance where this new update system won't work is when the version of Windows 10 is nearing its end of life. When that happens, Microsoft will force the system to update whether you like it or not. By then, though, hopefully, most of the kinks have been ironed out for good.