Wilson X Connected Football goes up for preorder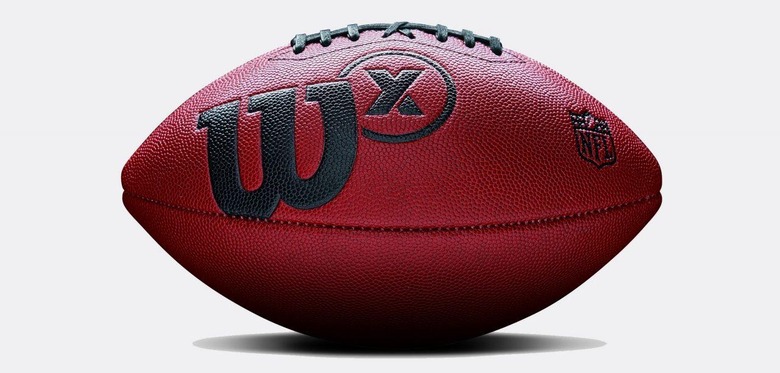 The Wilson X Connected Football introduced earlier this year is now available for pre-order with shipping being scheduled to start September 8. Those who preorder the smart football will also receive a copy of Madden 17 for free, with versions being available for both the PS4 and Xbox One. The football contains Bluetooth connectivity and a bunch of sensors, and joins Wilson's existing Wilson X Connected Basketball.
This is the first connected football of the NFL, according to Wilson, and it offers a bunch of features you don't get with an ordinary ball. As with other connected items, the ball keeps track of the user's stats, making them available in the related mobile app, which includes a Wilson X leaderboard and sharing to social media.
Wilson X Connected Football hands-on: The IoT gets competitive
The combination of ball and mobile app are able to keep track of the ball's velocity and spin, the thrower's spiral efficiency, and the distance the ball covers. There's a total of five game modes, of which "Game Time" is one. You can see examples of the mobile app's interface and features in our hands-on above.
When you're not playing with it, the ball sits in standby mode. To turn it on, the player grabs the ball, holds it upright, then rotates it back and forth. Once active, the ball has a wireless range of 150ft, which is half the length of a full size football field. The ball itself is made from leather and is official size.
The ball can be preordered for $199.99 USD.
SOURCE: Wilson