William Shatner and Wil Wheaton narrate NASA Grand Entrance videos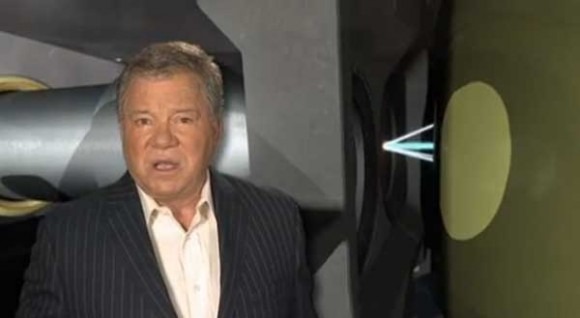 NASA is plugging its Mars Curiosity Rover for all it's worth using social media, video, and a slew of press releases to raise public knowledge and interest in the exploration of the surface of Mars. Curiosity is the largest rover we've ever put on the red planet, and it is nuclear powered. The goal of Curiosity is to explore a massive crater on the surface of Mars in hopes of determining whether Mars harbors life of some sort or ever had life in the past.
NASA has shown us its 7 minutes of Terror video in the past outlining the highly complicated and dangerous process that Curiosity will go through as it enters the Martian atmosphere and descends to the surface. NASA now has two new videos called Grand Entrance each narrated by famous Star Trek actors. William Shatner narrates one video, and Wil Wheaton narrates the other.
Both videos are identical with the only difference being brief shots of each actor overlaid on the video and the voice narrating. Each video has the same verbiage and goes over how Curiosity has 7 minutes to go from its 13,000 mph speed down to a speed low enough for safe, soft landing.
It's too bad NASA didn't hire Patrick Stewart rather than Wheaton. It's not that I don't like Wil Wheaton, but had Stewart narrated the other video; we could've had a straight-up NASA video Picard versus Kirk brawl. "Shatner and Wheaton are mavericks in inspiring film, TV and social media audiences about space," said Bert Ulrich, NASA's multimedia liaison for film and TV collaborations. "NASA is thrilled to have them explain a difficult landing sequence in accessible terms that can be understood by many. Thanks to their generous support, Mars exploration will reach Tweeters, Trekkies and beyond!"