Wileyfox Spark trio spreads Cyanogen further in the UK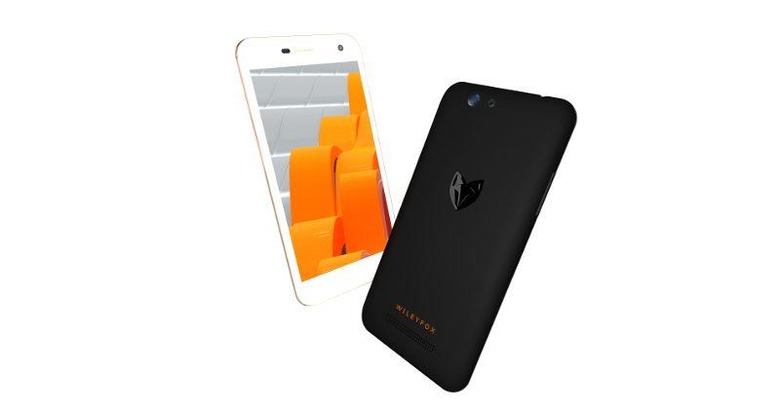 Almost a year ago, UK smartphone maker Wileyfox revealed its Storm and Swift Android smartphones, the first Cyanogen OS powered devices to set foot outside of China and India. Now that same OEM is back with another batch of wallet-friendly bang for buck handsets and, yes, they also bear the latest and greatest version of Cyanogen's Android-based platform. The Wileyfox Spark, Spark+ and Spark X give consumers in the UK another choice aside from the usual Android experience that your usual brands offer.
Wileyfox might be proud of the "sleeker than an urban fox" design of its new smartphones, like the soft textures and 2.5D glass of the screen, but these three are unabashedly entry-level devices. The Wileyfox Spark, the starting model, is powered by a 1.3 GHz quad-core MediaTek MT6735 with 1 GB of RAM and 8 GB of storage. It has a 5-inch 720 screen and a 2,200 mAh removable battery. It supports up to two SIM cards and 4G connectivity. Interestingly, both its main and front camera sport 8 megapixel sensors.
The Wileyfox Spark+ doubles the RAM and storage to 2 GB and 16 GB, respectively. The rear camera is also now a more respectable 13 megapixel. The Wileyfox Spark X steps up the game just wee bit with a larger 5.5-inch screen, sadly still HD, and a larger 3,000 mAh battery.
These three smartphones would probably have been negligible if not for the software running in them. Instead of a regular or even self-developed Android, it uses Cyanogen OS, perhaps best known for being the "anti-Google" Android. Cyanogen implements its own special features, including the newly announnced MODs. Amusingly, to replace some of Google's popular apps, Cyanogen ships with Microsoft's equivalent, like Office Mobile and Skype. Cyanogen also boasts of integrating quite nicely with Cortana, more than your average Android.
Pre-orders for the Wileyfox Spark smartphones begin June 28th, with shipping scheduled for July 12th. The Wileyfox Spark itself will come in Sandstone Black and White colors and a choice of Brilliant Red or Sensational Black protective case, all for £89.99 / €119.99 ($120). The Spark+ which is described to have "premium color accents", will go for £114.99/€149.99 ($153). Last but definitely not least, the Spark X will retail for £129.99/€169.99 ($173).