Wikipad gaming tablet resurrected, arriving June 11 in the US

The Wikipad is finally coming, folks. After the company re-announced the tablet back in February, we haven't heard from them since. However, it's back and ready to rock, with a release date of June 11 in the US, which is just right around the corner. As for a launch in other countries, that's coming later this year.
The Wikipad was supposed to release last year on Halloween, but the tablet received an indefinite delay right on launch day. Later in January during CES, Wikipad had booth space reserved, giving us the opportunity to check out the tablet before release, but the company was a no-show at CES, leaving us scratching our heads.
However, we finally have a release date, and hopefully it won't hit another delay this time around. The 7-inch gaming tablet will go on sale for $249 at Walmart.com, BestBuy.com, and Tiger Direct. The tablet comes with a detachable U-shaped controller module that includes physical buttons on each side of the controller, giving gamers more control than just a touch screen.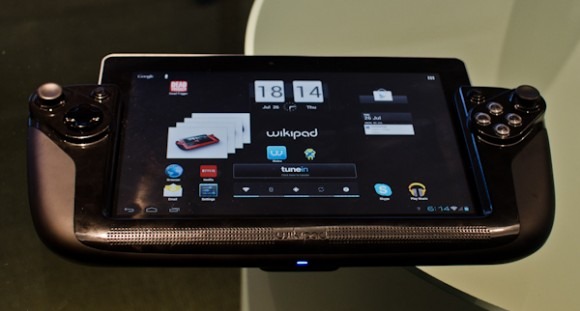 The Wikipad sports an NVIDIA Tegra 3 processor running Android 4.1 Jelly Bean, with 1GB of RAM and 16GB of storage. It's 7-inch IPS display has a 1280x800 resolution, and there's also a microSD card slot, GPS, a 2MP front-facing camera, 802.11n WiFi, and Bluetooth 4.0. It has many of the same features as other 7-inchers, but the $249 cost is a bit on the high side. However, you are getting a detachable controller that looks rather fancy.