Wii U launch titles hit Metacritic with varying scores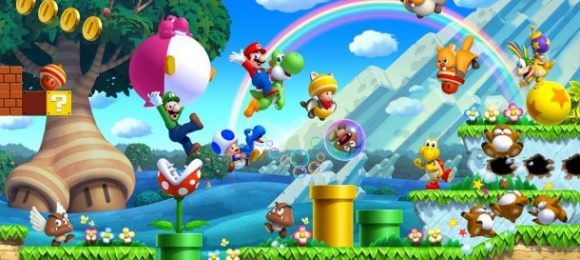 The Wii U had its big moment yesterday, launching to long lines and excited customers. As a game console, the Wii U brings a lot of exciting possibilities with it, especially with Nintendo's tablet-style gamepad. We're looking forward to seeing what happens with the Wii U in the future, but first things first: how are the launch games holding up with the critics?
It turns out some of them are faring better than others. Currently, Metacritic gives the crown of highest-rated Wii U game to Batman: Arkham City Armored Edition, with a score of 84. It's worth pointing out that Metacritic is only showing five reviews for the game though, so that score could go up or down as more reviews influence the aggregate rating. New Super Mario Bros. U comes in just behind Arkham City with a score of 82, this one based on reviews from 17 critics. Super Scribblenauts rounds out the top three Wii U games on Metacritic, though again, the site's score of 78 is only based on five reviews.
Nintendo Land is doing pretty well, netting an aggregate score of 76 from 20 different reviews, while Ubisoft's ZombiU is at the bottom of the pack. The game, which was the subject of a lot of attention in the lead up to the Wii U's release, is showing a score of 72 based on 14 different reviews. While 72 out 100 isn't a bad score by any means, it's enough to bump it into Metacritic's "mixed or average reviews" category.
When we look at user ratings, it's a bit of a different story. Scribblenauts Unlimited steals the top spot away from Arkham City with a user score of 8.2 based on 6 ratings, while New Super Mario Bros. U's 45 user ratings put it at 7.9. Assassin's Creed III actually comes in third behind those two, with a score of 7.3 based on 9 ratings.
Of course, these scores will fluctuate and more games will be given ratings as new reviews come in, but at this early hour, it looks like New Super Mario Bros. U, Scribblenauts Unlimited, and Nintendo Land might all be good picks (though if you're buying a Deluxe bundle, you don't have much of a choice when it comes to Nintendo Land). Which Wii U games have you been enjoying? Do you agree with the Metacritic scores for these titles?