WiFi packing vending machines hit Japan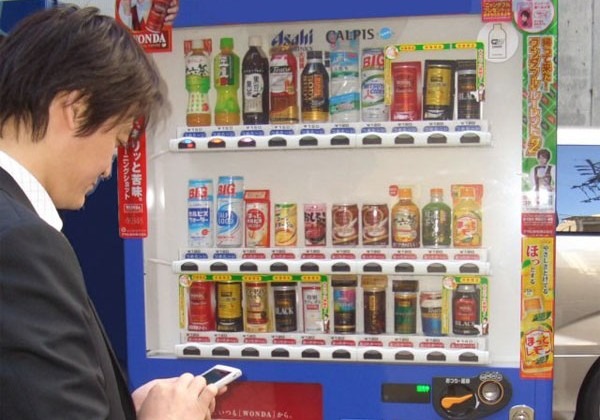 In my area, there are no hotspots to use for free anywhere. You can get access in some restaurants, but just being able to pick up a WiFi signal doesn't happen. In Japan on the other hand, even the vending machines are tossing out free WiFi signals to people walking by on the streets. A beverage company in Tokyo called Asahi soft Drinks pulled the wraps off its new vending machine that not only puts out tasty beverages; it also offers free WiFi.
The WiFi signal is strong enough to reach people within 50M. The access is free too, there is no need to pay for the service or buy a drink to get online. The time limit on access is 30 minutes before the connection boots you. However, you can just log back on if you get booted.
Once the user logs in the homepage that opens tells you what stores are nearby for shopping and directs you to sightseeing locations as well. Starting in 2012, there will be 1,000 of these WiFi packing vending machines set up around Tokyo, Sendai, Chubu, Kinki, and Fukuoka. Over the next half decade, the company plans to roll out 10,000 of these machines.
[via TechCrunch]