Wi-Spi video surveillance RC vehicles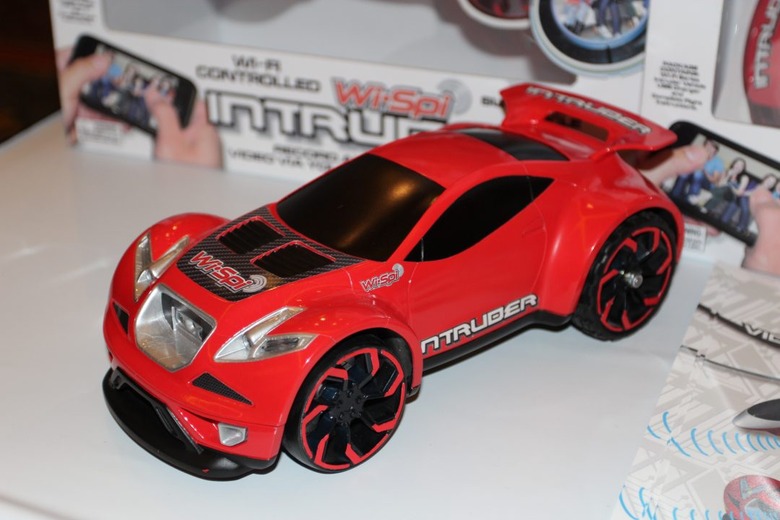 I'm sure there are better gadgets for spying on your next door neighbor, but they probably aren't as fun to use or play with as the Wi-Spi video surveillance vehicles. InteractiveToy has constructed both the Wi-Spi helicopter and Wi-Spi Intruder. The Intruder is a basic remote control car with a video camera built into the grill.
Sound can also be recorded alongside video on the Intruder. The helicopter doesn't record sound – but it allows the taking of quick aerial snapshots. The actual controller is your iPhone or Android device, so once the Wi-Spi application is installed you're good to go. They can both upload their captures instantly to Facebook, YoutTube, or E-Mail.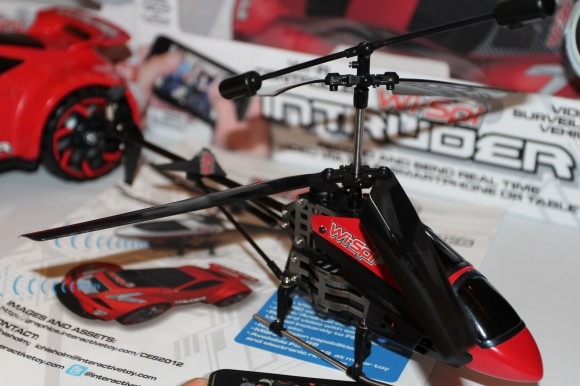 Both models will be available Fall 2012 at most major and electronic retailers. We couldn't get a demo of the units, but from the photos they look pretty sleek. The helicopter will retail at $119.99 and Intruder at $99.99.