Wi-Fi HaLow Operates On Frequencies Below 1GHz For Longer Range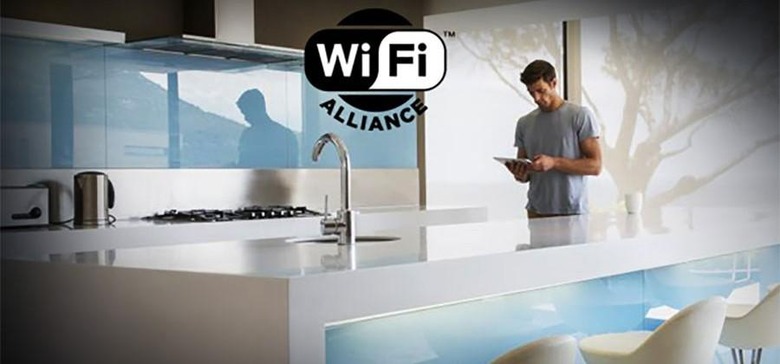 CES 2016 kicked off this week and one of the big announcements comes from the Wi-Fi Alliance with the introduction of Wi-Fi HaLow. HaLow is the designation for the latest low-power Wi-Fi solution and products that use IEEE 802.11 ah technology inside. Wi-Fi HaLow is designed to use frequency bands below 1GHz.
The new tech is able to offer longer range, lower power connectivity to Wi-Fi devices, and it is designed to be used with new power-efficient use cases in smart home, connected car, and digital healthcare among other environments. Wi-Fi HaLow brings WiFi into the 900MHz band and enables low power connectivity for things like sensors and wearables.
The range is nearly twice what current Wi-Fi offers. The signal is also able to easily penetrate walls and other barriers. Wi-Fi HaLow also brings with it the ability to use strong government-grade security, multi-vendor interoperability, and easy set-up.
Devices that use Wi-Fi HaLow are expected to be able to operate in the 2.4GHz and 5GHz bands as well as 900MHz bringing support for existing networks to products that are designed for HaLow. Wi-Fi HaLow devices will support IP connectivity to natively connect to the cloud. It's unclear when we might see products that use Wi-Fi HaLow hit the market.
SOURCE: Wi-fi.org