Why Video Games Topped My Holiday Wish List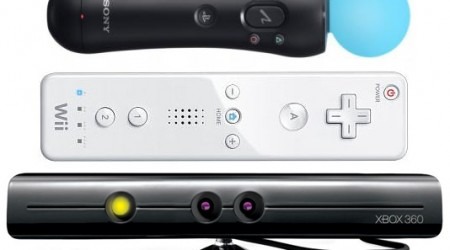 What did you get this holiday season? Was it a brand new iPad? How about a shiny new Android smartphone? Maybe you were really lucky and got your hands on a new HDTV.
As for me? Well, my holiday wish list was dominated by one entertainment option: video games.
2011 was a fantastic year for the gaming industry. We might not have had any console launches, but we didn't need them. All year, some of the top game franchises offered up refreshes that, most of us would agree, delivered some of the best experiences in quite some time.
Call of Duty: Modern Warfare 3 proved that an old franchise that has the same basic functions in each iteration can still be popular among gamers. The title generated $1 billion in just 16 days, and as far as I'm concerned, delivered the best first-person shooter experience this year.
There's also the litany of major titles that impressed those who wanted a somewhat different experience, including Skyrim, Uncharted 3, Red Dead Redemption, L.A. Noire, Batman: Arkham City, and countless other titles.
And for those who wanted a bit more firepower in their lives this year, they were able to boot up their Xbox 360 with Gears of War 3, a game that put a beautiful bow on a franchise that has been so beloved over the years.
[aquote]There were some disappointments this year[/aquote]
Of course, there were some disappointments this year — I'm looking at you, Battlefield 3 — but they were few and far between. And even when gamers found some losers, they quickly came across dozens of worthwhile titles that could satiate their desire for something a bit better.
So, what happened this year? Was this truly the best gaming year ever?
It's tough to say.
The fact is, many of the year's top games were simply new versions of franchises we have been enjoying playing for years. And although titles like L.A. Noire came from new ideas, they were few and far between.
In the past, I've railed against the gaming industry for derivative gameplay and sequel after sequel. But when I look back at this year's gaming, I can't help but wonder if I was wrong. Sure, there's less innovation now than there was a decade ago, but if we look at all the titles that came out this year that appealed to gamers, it's hard to argue against the industry's strategy. Like it or not, developers have found a formula that works. And I, like so many others, benefited from it this year.
All in all, 2011 has proven to be an interesting year. The gaming industry has officially taken the world by storm. And there is a good chance 2012 could be an even bigger year.
I, for one, can't wait to see what happens next.