Microsoft just revealed the Surface Go, its lightest, slimmest, and cheapest Surface tablet yet. Cheapest is relative only to other Surface 2-in-1s and it's hardly iPad thin or slim. And that 9 hours of battery life doesn't even hold a candle. With LTE support still coming later, it's far from being the "always connected" experience Microsoft was singing about last year. It could have tried with a Windows 10 on ARM device but, if the Surface Go is to even make a dent in the market, there was really no other choice than to go with an Intel x86 processor.
The case for ARM
Intel may try to deny or mask it, but the hard truth is that it has utterly lost the mobile market to ARM. And it's not just Qualcomm's Snapdragon or smartphone and tablets. In any place where size, battery life, power efficiency, and thermal management were more critical than processing muscle, an ARM chip would be at the center.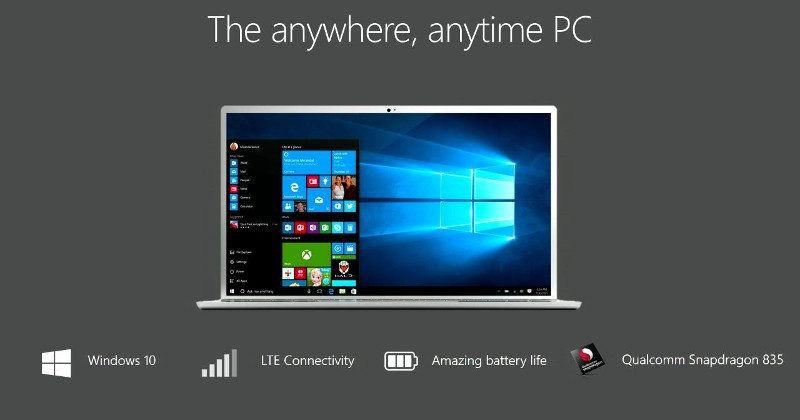 That's not to say ARM chips are wimps. The power we have in our smartphones, not to mention the rising threat of ARM-based servers and clusters, prove that the x86 dominance is not all that it cracked up to be. With an arguably faster LTE modem, early dibs on 5G, it definitely makes more sense if Microsoft invested more in pushing its Windows 10 on ARM initiative. For the Surface Go, however, that would have been suicide.
Windows against the world
It all boils down to what the Surface Go is for really. It is marketed as a general purpose device for computing on the go but is really aimed at students and road warriors. It needed to stand out against the iPads and Chromebooks that are marching into those markets. And to do that, it has to compete on its key strength: software.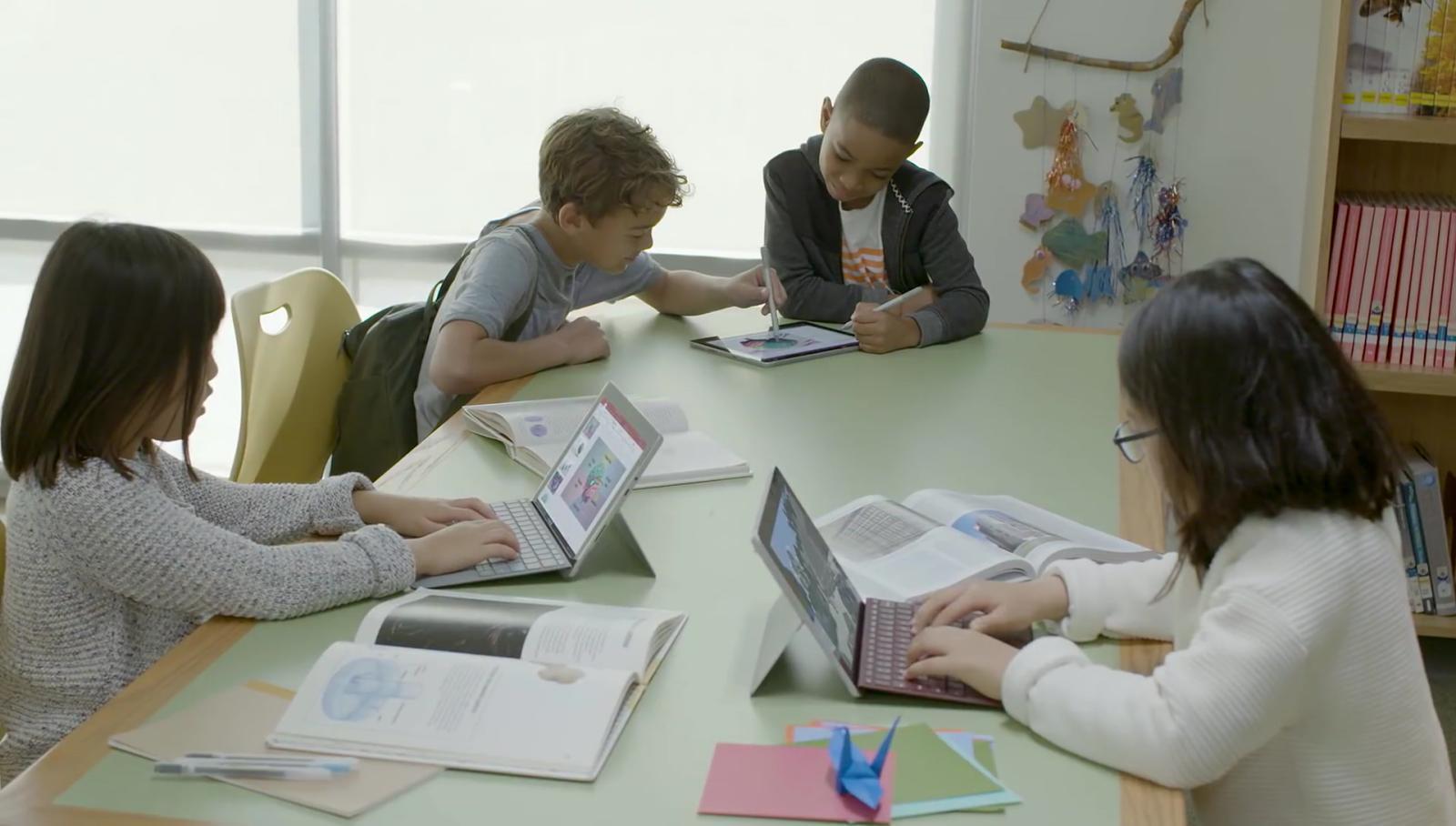 Dozens of iPad lovers have used Apple's slate as their main or even only device for everything with mixed results. Chromebooks have added Android app support and soon Linux as well but still comes short of being an all-around OS for work, play, and everything in between. That's where Windows still has an advantage, and that's where Microsoft is trying to stir the fight towards.
That's why the Surface Go can't be anything but an x86 machine running a "regular" Windows 10 system. Yes, by default S mode is enabled but now it's a simple switch to turn that off. In other words, the Surface Go will be able to run anything and everything, limited only by the hardware. Microsoft knows it can't win on that front, though, after the embarrassing failure of Atoms. Might as well focus on what it does best.
A Surface for everyone
Despite obviously aimed at education, Microsoft still has to make the Surface Go an inclusive computing device. That is, it has to support a wide range of peripherals and a wide variety of use cases. And despite the technical merits of the ARM architecture, it's a sordid mess when it comes to compatibility with those.
It is perhaps only an accident of history that the x86 architecture became a more open and more welcoming platform. Bootloaders aside, it is so much easier to install almost any OS on an x86 machine. Drivers for hardware are also easier to come by and supported no matter the vendor.
In contrast, each ARM vendor is like an island of its own. Yes, they would follow a similar ARM chip design but don't expect software, firmware, and drivers from one to work on another. Especially given how everything is pretty much integrated into a single chip or soldered down on a single board. It's almost like a wild west in the ARM world, and Microsoft needed to offer something comfortingly familiar for the Surface Go.
Windows on ARM needs exercise
An Intel-powered Surface Go does also give Microsoft a bit more time to work on something it knows is inevitable: Windows 10 on ARM. The first batch of such "Always Connect PCs" was a huge disappointment in terms of battery life and performance. The very things the new breed was supposed to be great at.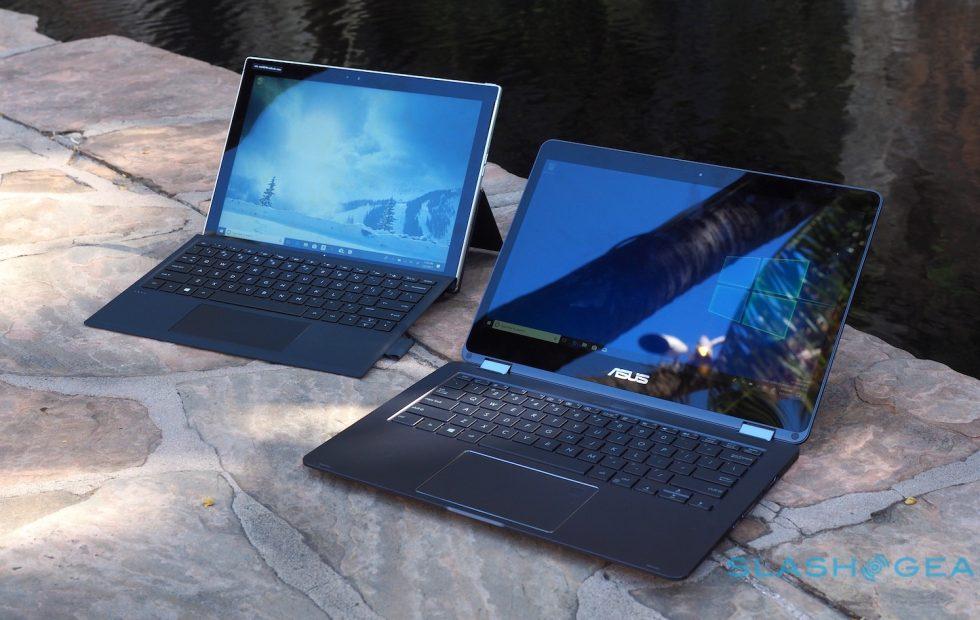 It was also a flop on the software side. Support for desktop applications was limited and poor. The price tags on those devices left many wondering who in their right mind would be a practically broken device. The Surface Go doesn't exactly address those concerns but it could distract the market away from the Windows 10 on ARM disaster. Plus it lets Microsoft test whether there's a market for such a small Windows 10 device in the first place.
Wrap-up
The tagline for the Surface Go could very well be expanded to this: why force yourself to change your workflow when you can get a Windows 10 device in the same size and just for a little bit more? In other words, it is a product designed to offer a familiar computing experience in a growing market of Chromebooks and iPads. And that, for better or worse, could only be possible with an Intel processor. Whether the never before seen Pentium Gold 4415Y was the right processor, we'll have to see in our in-depth review to find out.