Why November Is 2012's Best Month for Gaming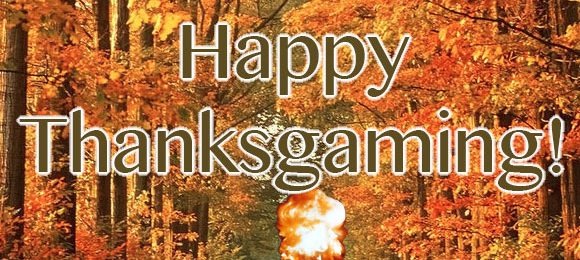 Is anyone else excited about the month of November? From a technology industry perspective, it's going to be huge, with launches of everything from the new iPad Mini to the Amazon Kindle Fire HD with LTE. Windows 8 will hit its stride with a host of products running that operating system. Even Google is getting into the swing of things with its Nexus line.
But perhaps companies like Amazon, Apple, and Google won't dominate November. Instead, the month might be marked as the very best yet this year for gamers.
From a software perspective, it's hard to not get excited. The latest installment in the wildly popular Call of Duty Franchise, Black Ops 2, is launching in just a few short days. In addition, Microsoft-owned 343 Industries will finally launch the long- awaited Halo 4. Add that to a new Medal of Honor game and a long list of Wii U titles led by New Super Mario Bros. U, and it's clear why so many people are excited.
But it gets better. November will also mark the month that Nintendo launches what it's calling, the first next-generation console, the Wii U. That device, which will come with a 6.2-inch LCD-equipped controller, will finally offer the HD graphics Nintendo fans have been expecting. And by delivering what it is effectively a dual-screen gaming experience, it might just prove to be an important addition to the gaming market.
It's hard for me to say what I'm most excited about at this point. Although I've often railed against first-person shooters and their derivative gameplay, I do believe that Call of Duty: Black Ops 2 and Halo 4 will top my list of must-plays this time around.
And despite my concerns with Nintendo jumping into the next-generation console market so soon, the Wii U is at least a bit exciting. As I've noted on these pages many times before, I'm a sucker for new gaming hardware. And I'm at least a little intrigued on the way in which the Wii U's GamePad will interact with titles. I think it has the potential to do some really neat things in the living room.
But with all of that excitement for November gaming comes some disappointment. It seems that the gaming industry has lately focused much of its time on delivering the best titles around the holiday-shopping season and largely ignoring the rest of the year. In far too many cases, months go by without a high-quality title hitting store shelves. For most game publishers, November is the month they care most about because it's the time when they can capitalize most effectively on the holiday-shopping season.
Perhaps I've become cynical as I've gotten older or I just trust game publishers a bit less than I used to, but I think it's time for a change in the gaming business. As nice as it is to have so many great titles available in one month, wouldn't it be better for us all if they were spread throughout the year? Gamers would have more time to dedicate to a single game, and the publishers could spread out some of their revenue to make up for bad quarters.
But alas, publishers are unfortunately ignoring my pleas. The gaming industry is officially commercial. And there's nothing we can do about it other than sit back and enjoy a November of downright awesome gaming.