Why Misfit Phase Is The Anti-Apple Watch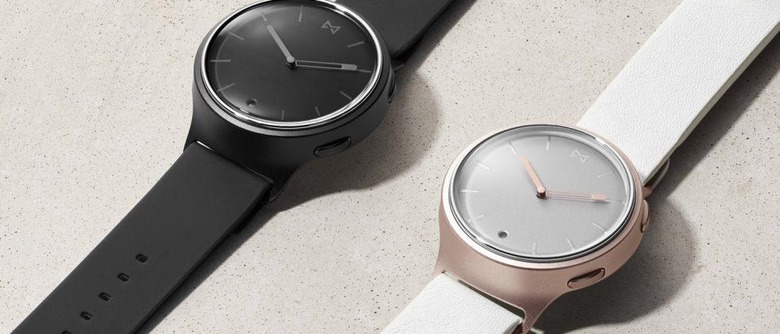 Misfit has announced a new addition to its product lineup, revealing a new device called the Phase Hybrid smartwatch today. Misfit says it was "classically inspired" with this latest device, looking to launch a smartwatch that emulates the design of analog watches. This is currently the only smartwatch on offer from Misfit, a company traditionally known for launching fitness trackers.
The Phase is packed with all of the smartwatch features we've come to expect. Misfit says the Phase will be able to track your steps, distance, and sleep statistics through its 3-axis accelerometer. That accelerometer is working in tandem with Misfit's own "rigorously validated algorithms and scientific library," to keep tracking accurate. Like any good fitness tracker, the Phase will also remind you to get up and move around after periods of inactivity.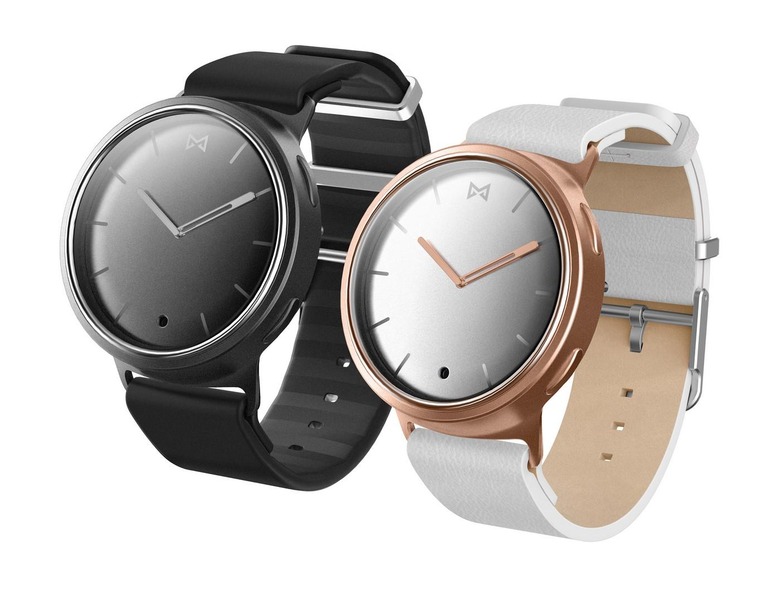 Aside from its fitness-centric features, you'll also be able to push your call, text, and app notifications to the device. The Phase can be used as something of a media remote, allowing you to control your music and your phone's camera through the watch interface. Misfit says the Phase will come packing a six-month battery and a water resistance rating of up to 50 meters.
Essentially, the Phase is taking Misfit's attempts in the fitness tracker space one step further, and it's doing so with a heavy focus on design. It certainly offers a nice contrast to the more industrial design of something like the Apple Watch. In my opinion, it a good-looking watch, and with Misfit saying that it'll be available in six different colors, that may be enough to turn some heads.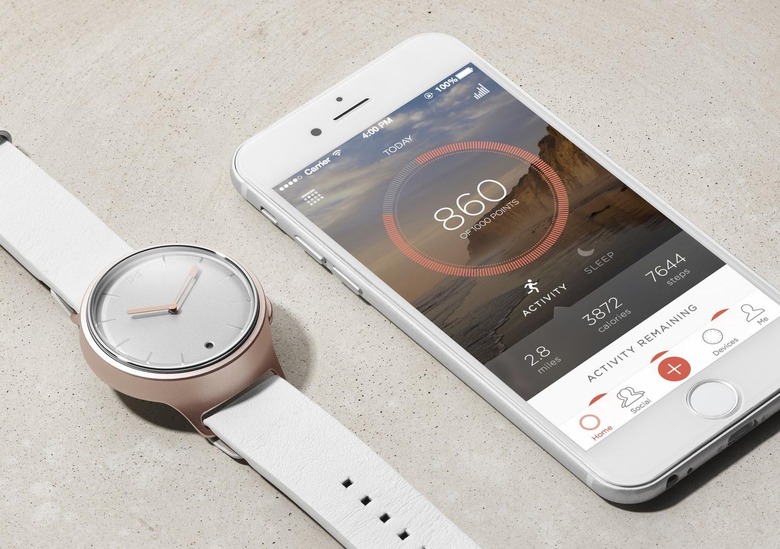 Indeed, Misfit says that the Phase is equipped with integrated lugs that allow the watch to be compatible with any 20mm field-band. That level of customization could allow the Phase to get a foothold in an already competitive market. Just as well, the extended battery life the Phase offers might be a big draw for folks who don't like the shorter battery life of the app-focused Apple Watch.
We'll see how well the Phase manages once it becomes widely available. The Phase goes up for pre-order on November 7, though Misfit hasn't given more specific launch details yet. When it does arrive, however, it'll come with a price tag of $175.