Why Halo 4 Is the Most Anticipated Game of 2012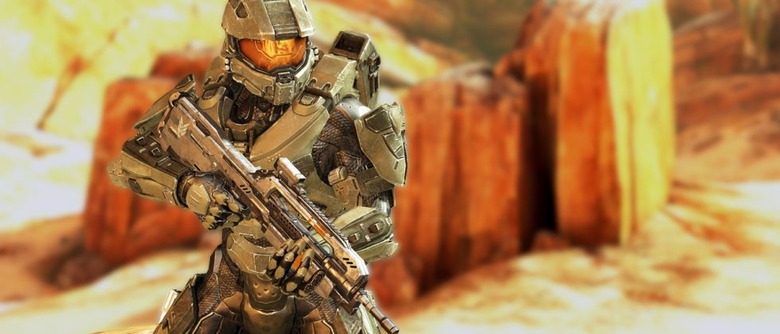 Looking at the rest of the year, we can expect some blockbuster video games to hit store shelves. Activision is once again launching a Call of Duty game — Black Ops 2 — and despite my issues with it, Madden NFL from Electronic Arts will undoubtedly be a sales juggernaut towards the end of the summer.But it's November that has caught my eye the most. Early on that month, Halo 4 will hit store shelves. Only this time, the game won't come from the fine folks at Bungie Studios that made the Halo name in the first place. This time around, Halo will be coming from 343 Industries, a part of Microsoft.
For fans of the first Halo trilogy, it's hard not to be suspect of what 343 Industries will unveil. After all, the company is trying to match what Bungie did, and its predecessor was able to build a kind of rapport with the audience that all other developers only wish to have. To say that 343 Industries has some major shoes to fill would probably be an understatement.
But the soap opera surrounding Halo 4 goes beyond a couple of development studios trying to achieve the same level of success. We can't forget that quite a few people are unhappy with Bungie not controlling the Halo franchise, and even some have decided to boycott the game in protest. Still others who might play the game are going into it with every intention of watching it fail.
I don't feel so bitter, however. Yes, I do believe that Bungie did a fine job with the franchise, and as much as I would like to see the company still offer up Halo games, I'm not so convinced that 343 Industries won't be able to do it justice. I think the studio knows all too well that the future of its operation relies solely on its ability to launch high-quality Halo games, and it knows that it's facing down some real negativity. Victory is an absolute necessity.
[aquote]For Bungie, there's a lot riding on Halo 4[/aquote]
For Bungie, there's also a lot riding on the launch of Halo 4. That company has really been the only developer to deliver a top-notch Halo experience so far. It's especially the only company to have delivered a continuous storyline that gamers could actually get behind.
We also can't forget that Bungie's break from Microsoft wasn't necessarily the nicest, and the company was forced to give up its chief franchise for the right to go elsewhere. There has to be an element there for Bungie to want to be looked at as the only Halo developer to ever truly get it right.
So, as we inch closer to the launch of Halo 4, it's hard not to get caught up in the drama surrounding it. If it's successful, Microsoft and 343 Industries will be vindicated. If the game falls short, Bungie will be held in even higher regard than it is right now.
Look for some fireworks when Halo 4 launches later this year.