WhoApp lets you know who's calling, before you answer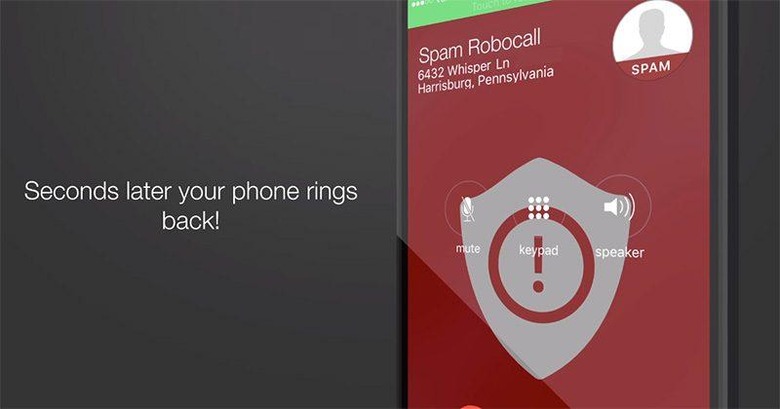 Whenever I get a phone call from a number I don't recognize, I do one of two things. If I'm already at my computer, I'll do a quick Google search to see if I can find some info on the caller before they go to voicemail. If I'm not at my computer, then I just don't bother answering it. However, a new app might just take all of the guesswork out of unknown callers.
WhoApp is a new app that specializes in finding out who is calling you. It appears to be pretty simple, too. If you get a call from someone you don't recognize, just decline it. The call will be sent to WhoApp, who will dial back the number and show you information on who the caller is.
If the caller is some form of telemarketer, they'll show a large warning shield, letting you know that you probably don't want to answer it. Otherwise, you'll get information like the person or business's name, address, and more. They'll also give you information on who you're calling, just by using their app to dial the number.
They're a little lax on details about exactly how they get the information related to the phone number. And since they appear to call the person back, that does make me think that there will be some issues, depending on the caller. If someone is calling from a line with an extension, they'll only call back the main number. A minor inconvenience, for sure, but one that will probably be annoying at the time, should it happen.
WhoApp is currently only available for iPhones. There's no word on whether or not the company plans to bring it to Android devices.