White PlayStation Vita hitting Japan in June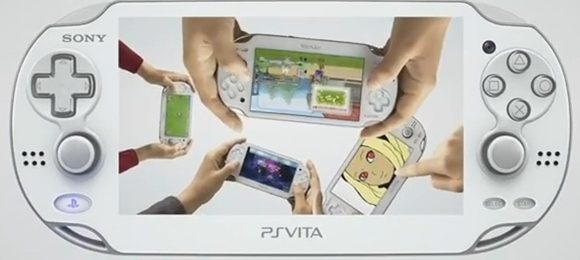 Black isn't cool. You know what's really cool? White. We've seen the pale color infect just about every gadget known to man, and now the PlayStation Vita will be the latest to be blessed with an all white exterior. For now it seems to be heading just to Japan, and you can expect to pay a pretty penny for the privilege. When it goes on sale in June, the WiFi version will cost ¥24,980 (~$313) while the 3G version will be ¥29,980 (~$375).
But wait, there's more! Sony will also be offering an "inner ear headset" in white for ¥2,800 (~$35), plus a carry pouch, strap, and leather case. Once you have those, you just need your best white suit and you'll be all set to do some gaming on the go in all white.
No word yet on when we can expect to see this version hit the US/Europe, if at all, but something tells us not even a whiter shade of pale can boost sales of the handheld console. It got off to a good start in Japan, then quickly fell off from the top of the sales charts the following month. It shouldn't come as much of a surprise: while the hardware is fantastic, iOS and Android dominate the mobile gaming market right now with a lower cost of entry and cheaper games, even if they might not be as immersive as what you can get on the Vita.
[via Kotaku]