White HTC Sensation running ICS to land March 1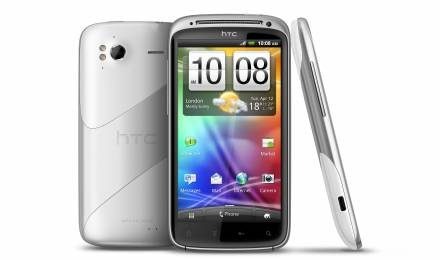 We have some good news for owners of the HTC Sensation smartphone. A press release has been published that says the HTC Sensation will get the official Android 4.0 Ice Cream Sandwich update soon. HTC doesn't give a specific date that the update will come, simply saying it will come out OTA soon. HTC also dropped information on a new version of the Sensation that is coming to the Netherlands.
The new version of the HTC Sensation will be identical hardware wise to the existing version and the difference will be that the new phone comes in an ice white color. That ice white color looks more like silver to me. The HTC press release says that the phone will land on March 1 in the Netherlands and will already be running Android 4.0 when it hits. There is no word on an official launch date in other countries.
The software update will bring some nice new features such as faster browsing and the ability to unlock the device using face recognition. The update also offers more integration with Google+ and will bring a host of other new features and fixes. Be sure and let us know when you are able to get the Android 4.0 update on your Sensation.