Which Amazon Kindle To Buy? Choosing The One That Suits You Best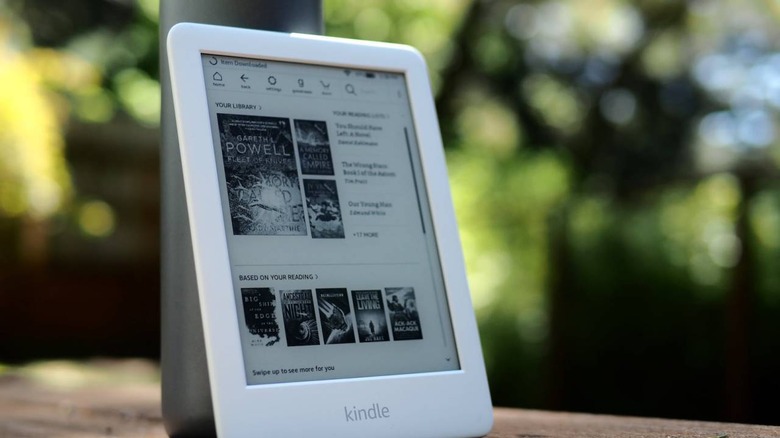 Books aren't dead. Just ask Amazon, which has seen their collection of e-books grow consistently over the past two years. The e-book market today is pretty well-associated with Amazon's Kindle e-readers. It's one of the best ways to read these digital books and probably the option with the fewest distractions.
The Kindle range is a confusing one, however. Devices look very similar and have unapparent features that go beyond just reading plain text. Each step up offers meaningful upgrades that may suit the kind of reader you are. So here is the lineup:
Kindle 2019: Kindle's cheapest offering may lack the special features of its pricier siblings, but it still does everything you'd expect of an e-reader, at a budget-friendly price. This is the one for most of us.
Kindle Paperwhite: Admittedly, the lure of the Paperwhite has dimmed since the arrival of this year's basic Kindle, but it's got crisper text, more storage options and waterproofing to justify the leap in price.
Kindle Voyage: Often confused for a Paperwhite, the Voyage is give-or-take the same device, with added capacitive sensors to flip pages and an ambient light sensor. There's a reason Amazon doesn't feature these anymore and that's probably because the Paperwhite is better.
Kindle Oasis: Kindle's flagship reader that has it all.
Amazon Fire series: Not quite a Kindle but a budget tablet that does much more than just read. Watch videos, play games, do homework – all at a ridiculously low price.
That's the Kindle lineup in short, but you're probably left with a whole bunch of questions about which to choose. Here are the answers to some of them:
I just want to read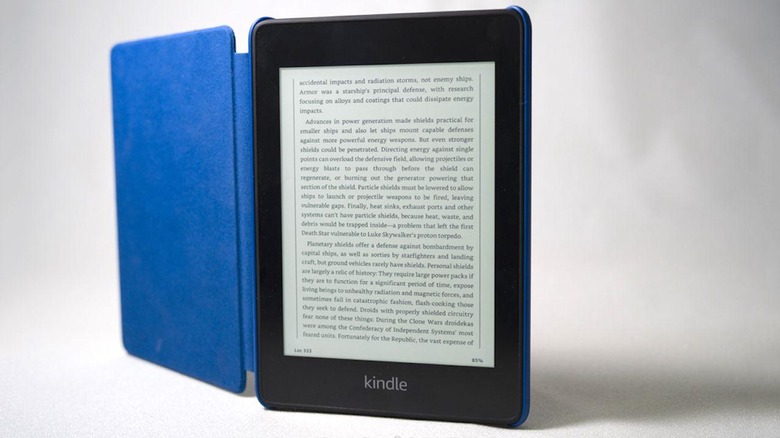 Kindle, Kindle Paperwhite – If your intentions are purely to read, look no further than the first two offerings on Amazon's catalog. Each of these feature weeks of battery-life, 6-inch glare-free screens – Kindle's iconic page-like screens. Both now also include LED front lights that make it more comfortable to read in the dark.
And with a minimum of 4GB of storage out the box, it's more than enough space for hundreds and hundreds of books.
So what's the difference between the basic and the Paperwhite?
We'll admit it is confusing. And the latest improvements to the basic Kindle – LED front lights, glare-free screen and Bluetooth audio – make it less distinguishable from the Paperwhite.
If you're looking for book-like text with beautifully crisp text, the 300 dpi screens of the Paperwhite are where it's at. It's the option that best resembles the text on well-printed books. On the other hand, the basic model comes at 167 dpi, which is perfectly functional, but lacks that wow-factor.
The Paperwhite also comes with 8GB or 32GB of storage instead of a fixed 4GB on the basic Kindle and offers a variant with cellular connectivity – although its unlikely you'll need 3G on an e-reader.
Finally, if you've always dreamed of reading while soaking in a bathtub, the Paperwhite's IPX8 rating makes it the one for you.
I want to listen to audiobooks
Any of the current lineup – Amazon is really gunning hard on Audible, its audiobook range. The good news: We reap the benefits as they've equipped all their current Kindles with Audible via Bluetooth. So while it's not quite a built-in music player, you get the option of listening to your books if you're ever too lazy to read. Handy on transport too.
I want the most bang for buck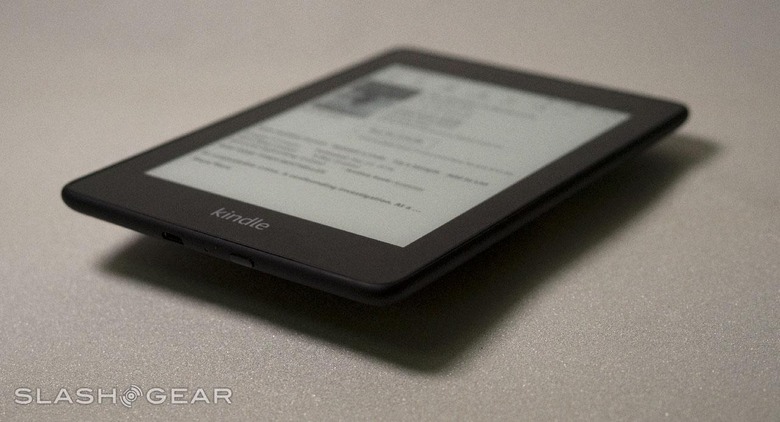 Kindle, old models – If a solid, conducive reading experience is all you would ever expect of a Kindle, the basic model – at under $90 – is hard to beat. The added Audible streaming and backlight make it harder to justify the additional $40 for a Paperwhite. You'll often find Amazon product on offer too.
But if we're totally honest with you, the greatest value doesn't come with brand new Kindles, but old, refurbished ones. These are cheaper by far and most importantly, just as good. Kindles aren't fragile like phones and are often cased up in Amazon's ludicrous range of Kindle covers, so they aren't subjected to much wear and tear. If you want value, second-hand is where it's at.
I need something that's great for school.
Kindle Paperwhite, Amazon Fire – Kindles are a handy way to bring digital notes around. You can upload your PDF textbooks and notes into desktop apps like Calibre to optimize the file for Kindle screens, so it's more comfortable to read. It's an absolute joy knowing you don't have to lug all your books around.
But not all files are supported. You might have to read these books in PDF format, meaning you have to zoom in to chunks of text and images like you do on a mobile phone. Here's where students will find the Paperwhite's higher pixel density useful – if not essential – to make out the smaller words.
If you want more productivity beyond reading, there's the Amazon Fire series. These are comfortable for reading and scrolling through notes and PDF documents. But be warned, its 1.5GB RAM and 1.3 GHz quad-core processor mean you can only run a handful of apps at a time. Hopefully this keeps you focused.
I want the best of the best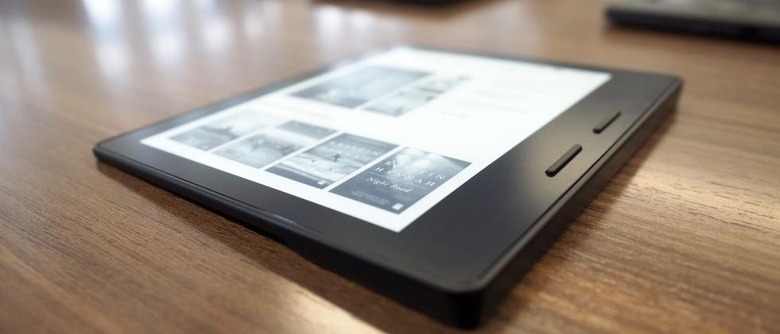 Kindle Oasis – We were tempted to feature the Amazon Fire here for the productivity options it provides on top of reading. It's neither the best e-reader, nor a fantastic tablet, although it has an irresistible price, from $49.99.
If you're out for the greatest of tech, the best e-reader goes to the Oasis, which has all the bells and whistles you could ask for on a Kindle right now. The main draw here would be the larger 7-inch screen that's also better lit with 12 LEDs instead of the five on the Paperwhite. It also has capacitive sensors to easy flipping.
But if we're honest, it's hard to justify spending close to $250 on an e-reader. Most of us will be more than satisfied with the basics.