WhatsApp is bringing back its text 'Status' feature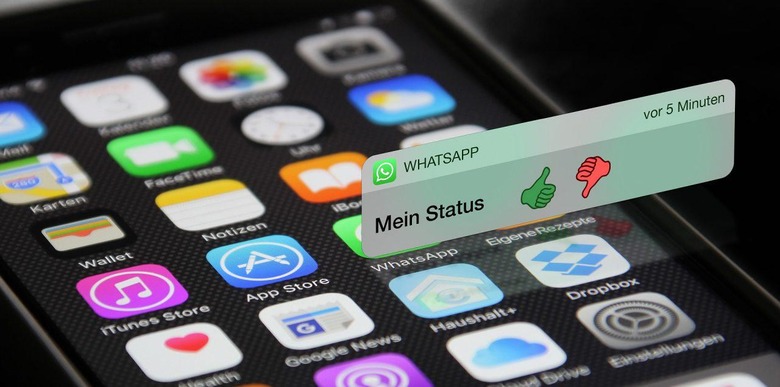 Since its very beginning, WhatsApp featured a text-based 'Status' feature that allowed users to choose a status that their friends and other contacts could see. This feature persisted when messaging functionality was added to the app, but was stripped away late last month in favor of a Snapchat-like 'reinvention' of the feature — one that involved sharing videos and photos. Users, predictably, revolted.
WhatsApp, like certain other companies, made a miscalculation in 'reinventing' the feature, moving to capitalize on the popularity of Snapchat without, perhaps, realizing that if its users want Snapchat-like features, they'd simply use that app. WhatsApp users expect something different from the messaging app, and that something different includes the old text-based 'Status' feature.
This image-based version of the feature isn't going away, but the text-based version is also coming back, giving users the best of both worlds. Indication of this first surfaced recently in the WhatsApp Beta for Android app, and the company has now confirmed the news to TechCrunch.
The feature will first come back for the Android version of the messaging app, and it will later arrive on the iOS version. This Status feature will be located in the "About" part of the user's profile, and will basically work the same way as it always has.
SOURCE: WhatsApp Blog