WhatsApp gets a native desktop app for Windows, Mac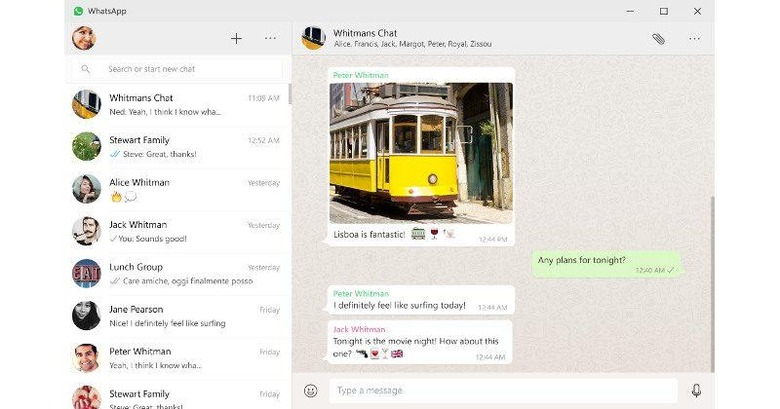 As much as these instant messaging services would like it to be the case, not everyone spends all day in front of their smartphones (though some really do). Some do have to spend some time in front of full computers, which sometimes means missing out on important, or not so important, interruptions from family and friends. That is why WhatsApp is now offering a desktop version of its messaging app, available for both Windows PCs and and Mac OS X so you won't have to miss a beat just because you really need to be productive.
With the exception of Facebook Messenger and Google Hangouts, WhatsApp is perhaps the first standalone (that is, not tied to a bigger social network) messaging service that provided a web app for its users. This allowed them to still keep on chatting even when there is no native mobile WhatsApp app on their smartphone or don't have access to their smartphone at the moment. Somewhat ironically, WhatsApp is actually the last to the party when it comes to putting out a desktop client, with rivals like Viber, LINE, and KakaoTalk having jumped in much earlier.
Better late than never, of course, and now you can while your time away on your desktop with WhatsApp's desktop client. You might wonder why WhatsApp would even bother with a separate app since it already has a more universal web app for it. Native desktop clients, however, provide better integration with platforms, like notifications, keyboard shortcuts, and performance. Especially with Chrome removing its practically unused Notification Center feature, users might want a better, not to mention better looking, way to be notified of chats and events.
The WhatsApp desktop client is available for free and can run on Mac OS X 10.9 and later as well as Windows 8 and later. From the screenshot above, it seems that the Windows version might be a Universal Windows app. Like others of its ilk, you will still need to actually have an active WhatsApp app and account on your mobile device in order to activate this desktop version.
SOURCE: WhatsApp