WhatsApp backups won't count against Google Drive storage soon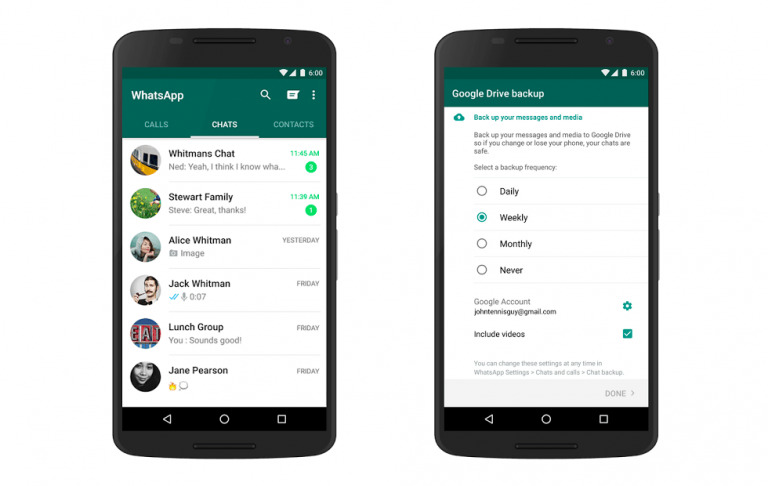 WhatsApp users have received an email from Google informing them of a big new change: their backups will no longer count against their Google Drive data allotment. WhatsApp first introduced these backups in 2015, enabling users to store a copy of their messages in the cloud. Over time, depending on how heavily the app is used, these backups can grow into multiple gigabytes, a substantial amount for Google users who only have the 15GB included for free with their account.
READ: WhatsApp won't be free for all, soon
The WhatsApp backup feature enables users to store chat logs, as well as other data like shared videos, in Google Drive. Users choose the frequency of these backups, such as daily, every week, or only once a month.
It is possible to disable video backups, which saves considerable storage space, but Google says those worries will go away starting on November 12.
Google alerted users in an email, saying this change is due to an agreement formed between it and WhatsApp. There is a very important bit of information in the email, as well, which warns users that any existing WhatsApp backups that haven't been updated in more than a year will be deleted from storage automatically.
Users who have such a backup and want to retain it will need to make a copy or initiate a fresh backup. It's also important to note that encrypted WhatsApp chats and shared media aren't encrypted when they're backed up to Google Drive, so keep that in mind for sensitive media.